Amore Ryo – Total Anti Hair Loss Shampoo Set 400g 3PCS (Purple)
$45.99
Description
4th generation Jayangyunmo shampoo advanced with GinsenEXTM, hair loss treatment technology derived from ginseng
– Hair loss care effect of GinsenEX – Natural active ingredient
Highly concentrated ginsenoiside, developed through Ryo's independent study
– Patented technology for ingredient extraction
Amore Pacific original technology using the circulation of differential pressure for the extraction of active ingredient from ginseng without applying heat
– Selected ingredients
Only fine roots of ginseng are selected, which have the highest level of in saponins compared to other parts of ginseng
– Herbal complex for the ideal scalp and hair
Combination of herbal ingredients for an optimal scalp care
– Mild oriental scent of ginseng
Mild ginseng scent lingering after using shampoo
– Five free formula
No animal ingredients
No mineral oil
No synthetic colorants
No Triethanolamine
No polyacrylamide
How to Use
Wet hair. Take an adequate amount, apply all over the scalp and hair. Gently massage the scalp. Rinse off with water.
Description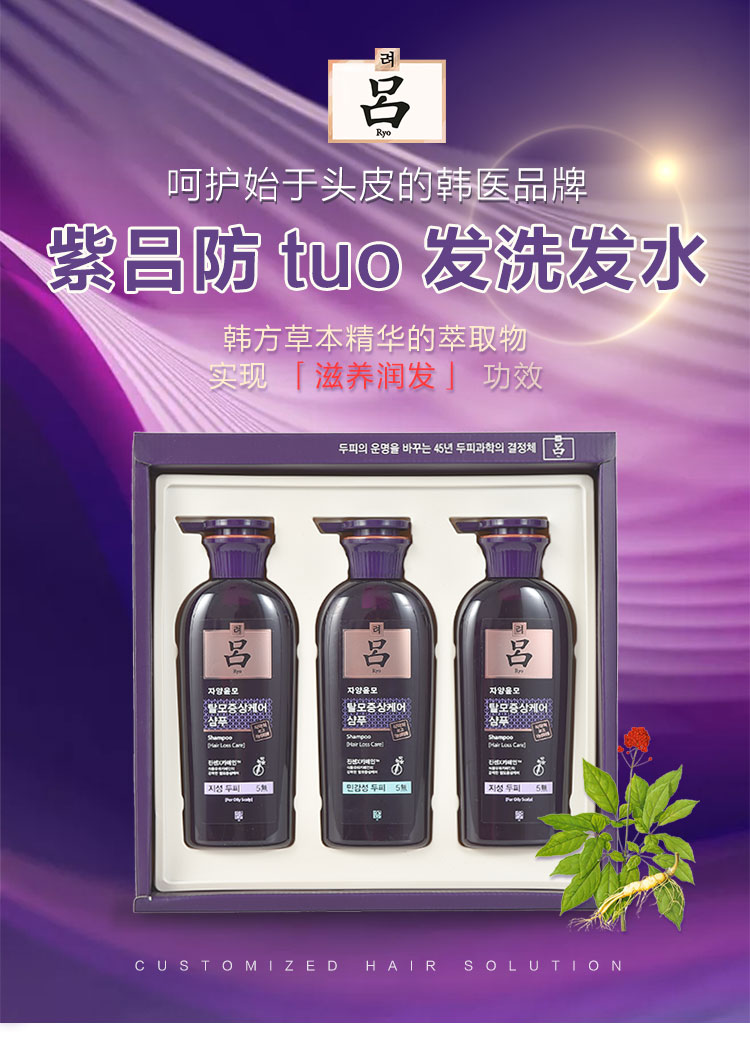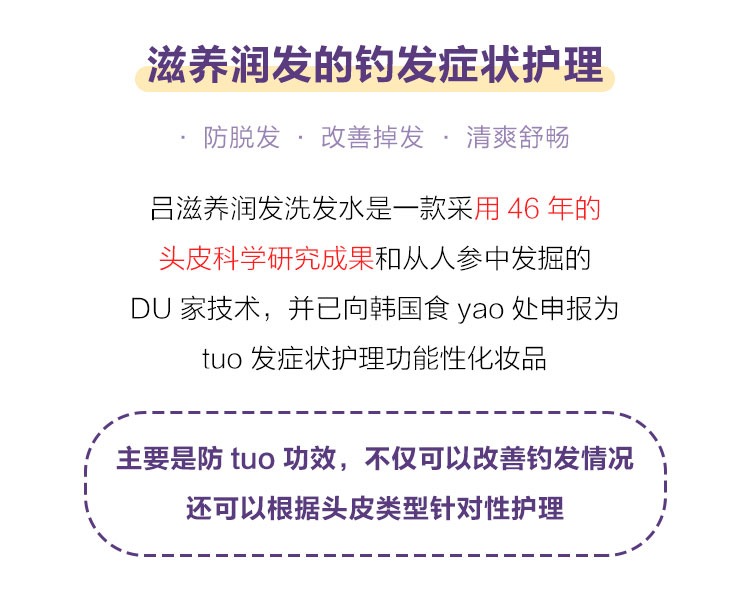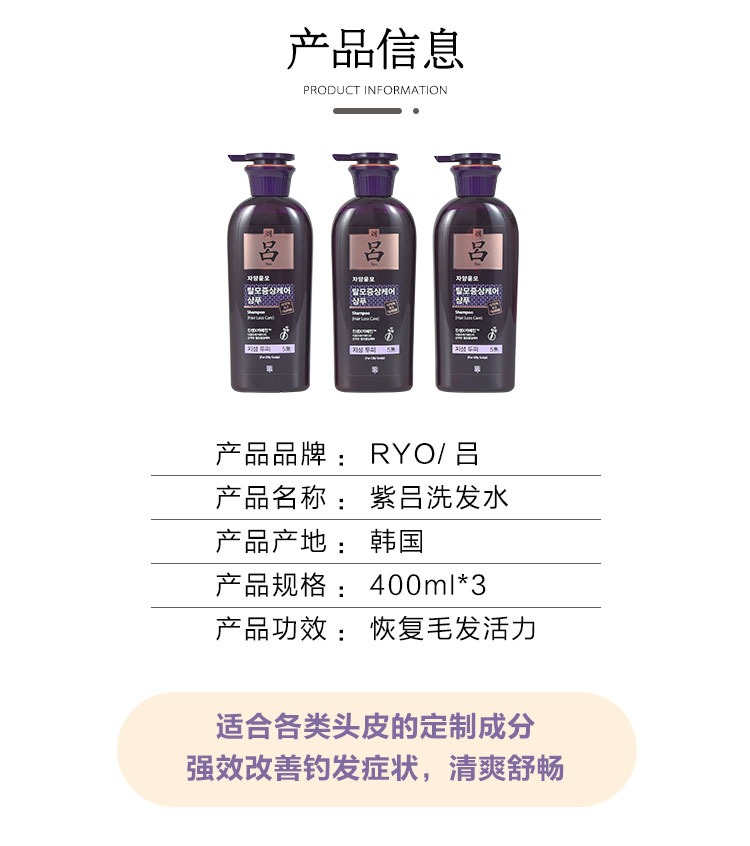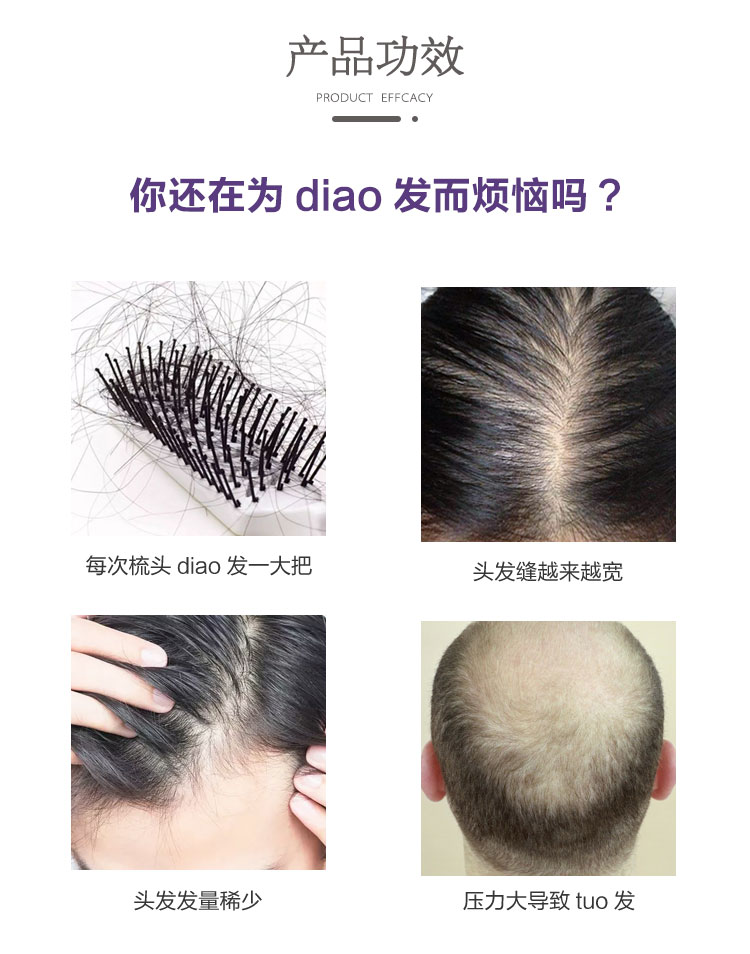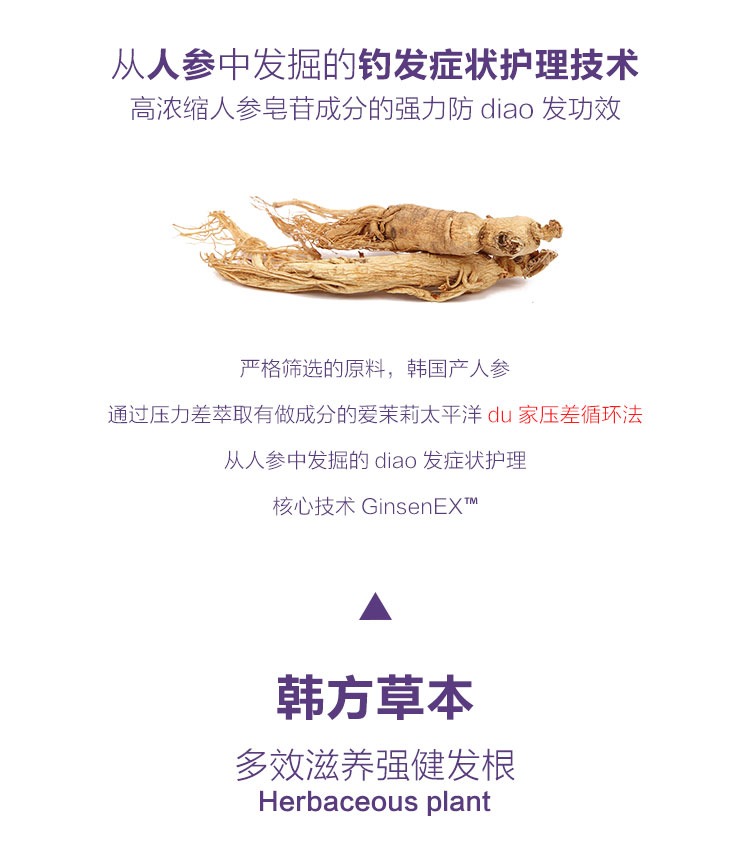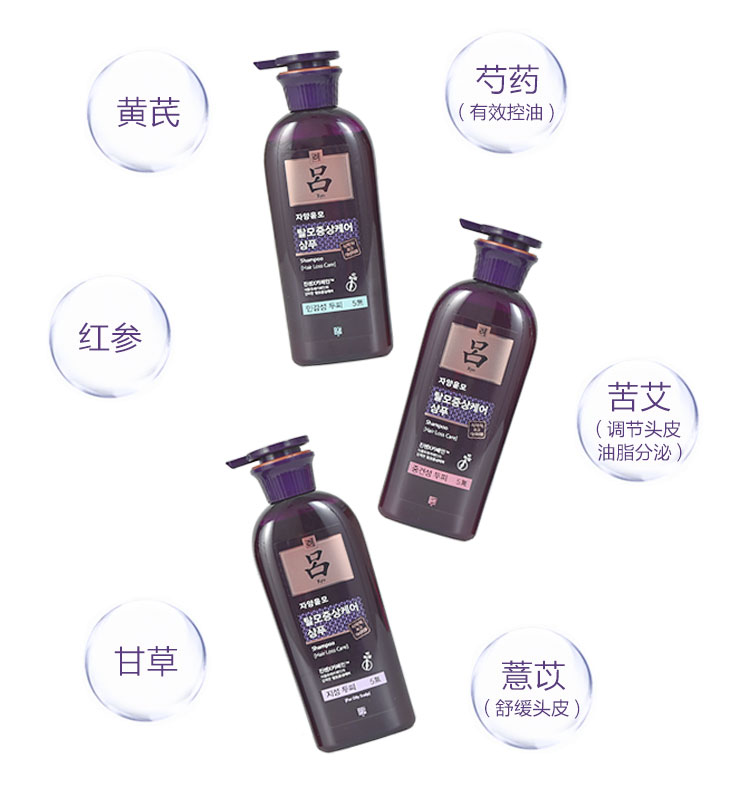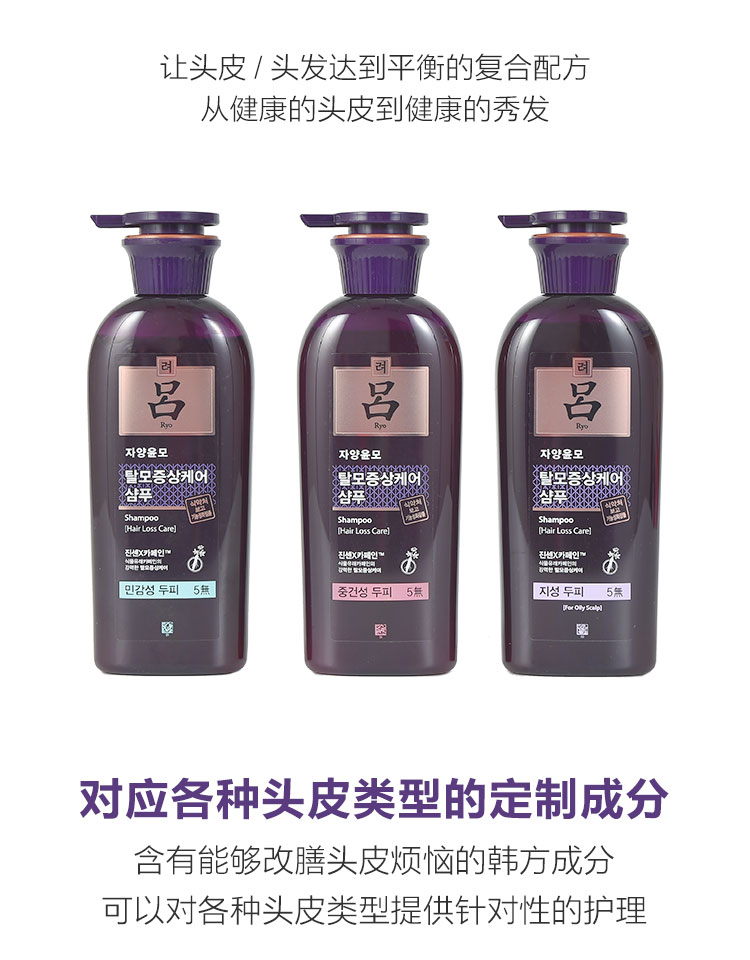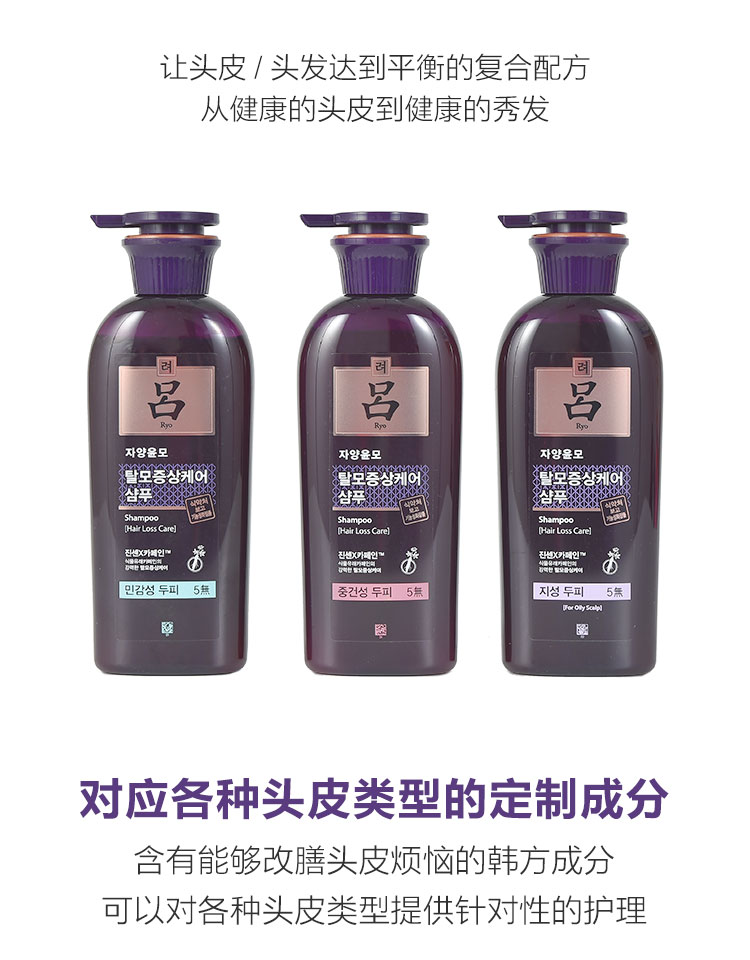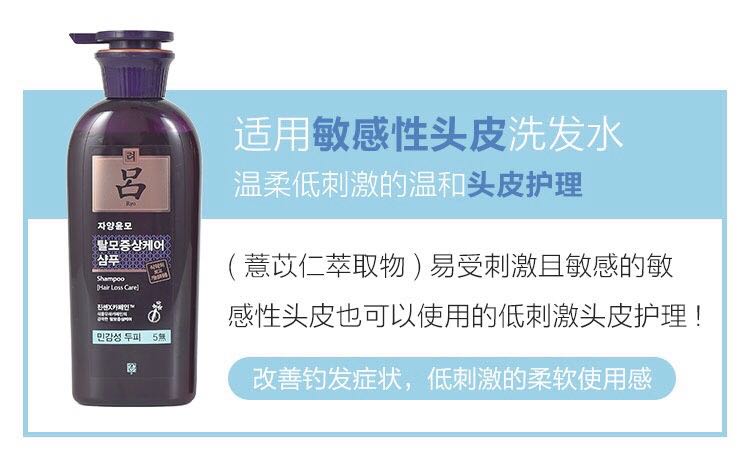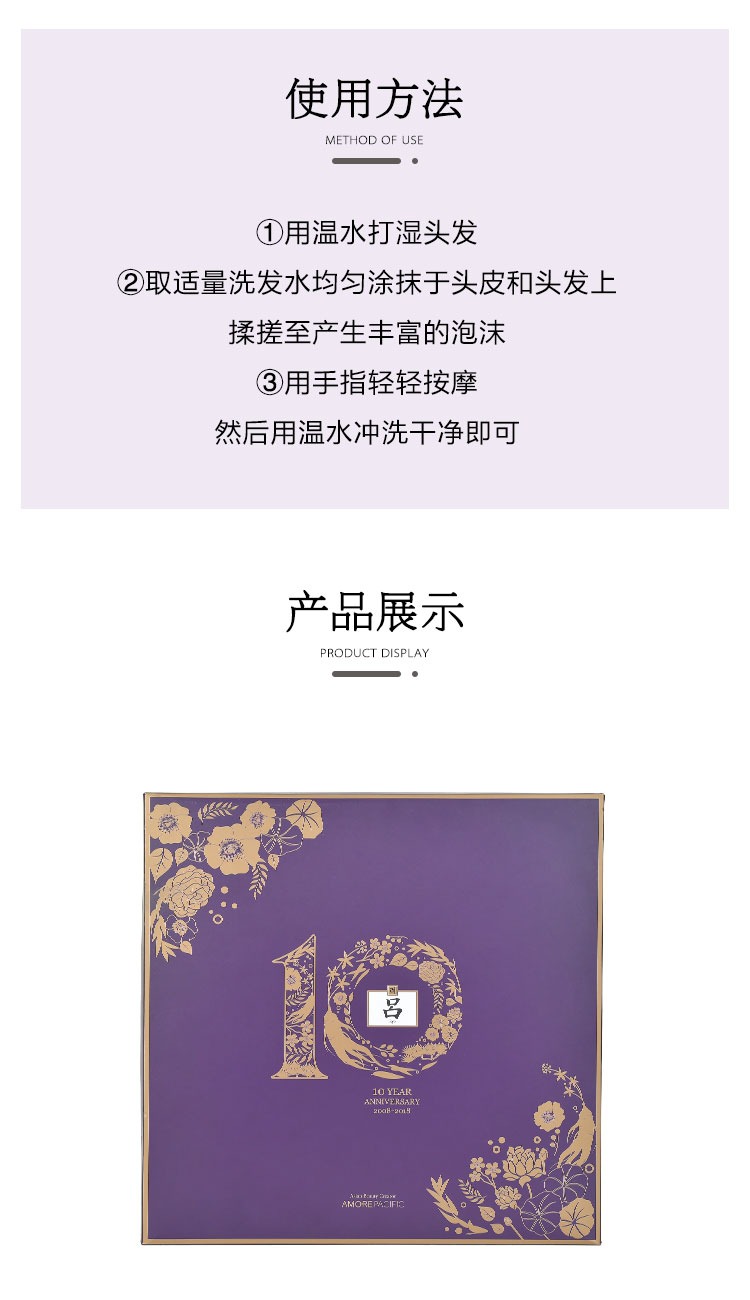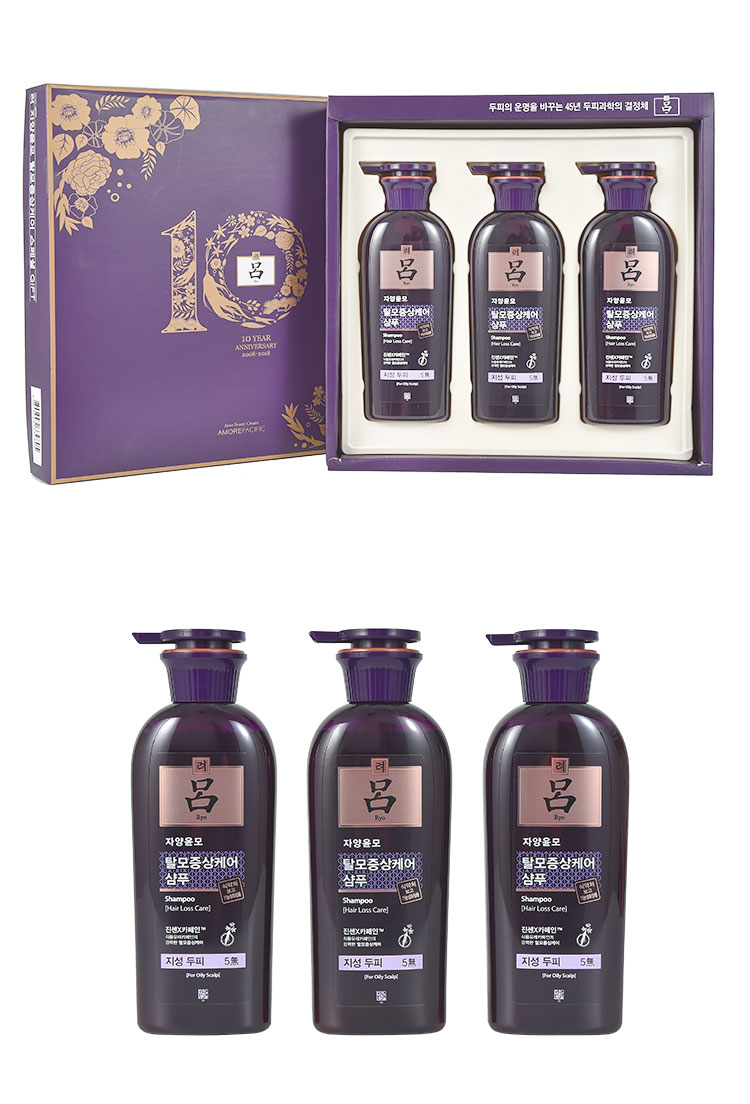 Reviews
Only logged in customers who have purchased this product may leave a review.