Description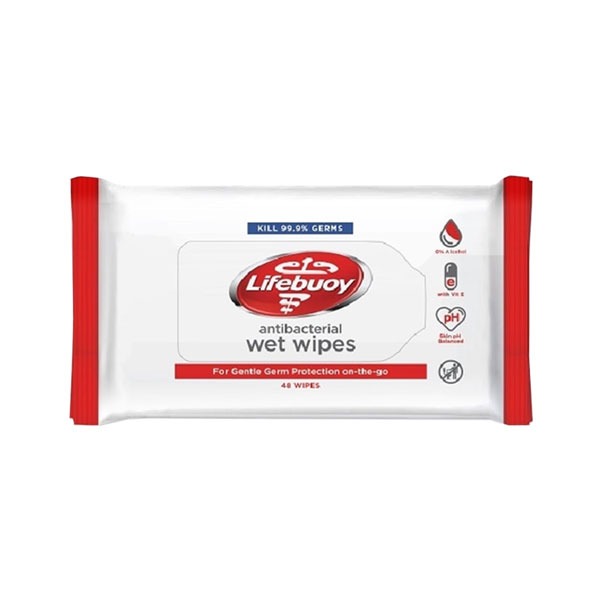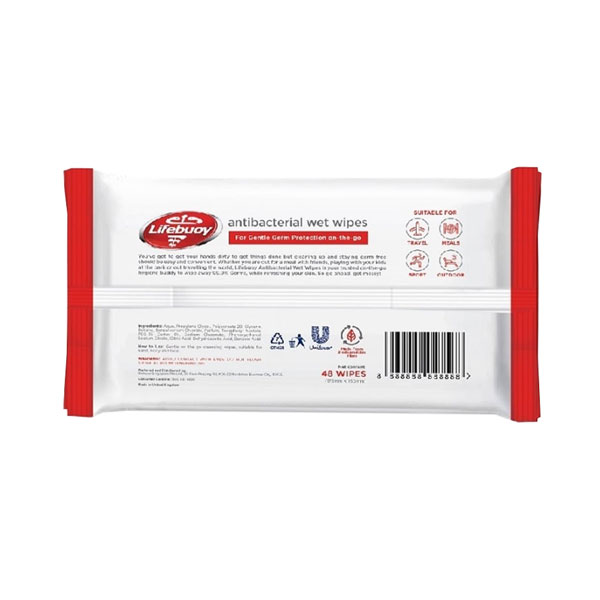 You've got to get your hands dirty to get things done but cleaning up and staying germ-free should be easy and convenient. Whether you are out for a meal with friends, playing with your kids at the park, or out travelling the world, Lifebuoy Antibacterial Wet Wipes is your trusted on-the-go hygiene buddy to wipes away 99.99% germs while refreshing your skin. So go ahead, get messy! Suitable for travel, meals, sports, outdoors. Gentle germ protection on-the-go.
Directions
Wiping your hands on the go Before / after eating For outdoor activities Before / after using the toilet At offices and schools In the car of while travelling
Ingredients
Aqua, Propylene Glycol, Polysorbate 20, Glycerin, Betaine, Benzalkonium Chloride, Parfum, Tocopheryl Acetate, PEG-35 Castor Oil, Sodium Gluconate, Phenoxyethanol, Sodium Citrate, Citric Acid, Dehydroacetic Acid, Benzoic Acid
Warnings
Ingredients correct at time of publishing. Always check product packaging.