MINISO – Inflatable U-shape Neck Pillow + Eye mask + Storage Bag
$9.99
Specifiations: U-Shaped pillow 44x27cm; Eye mask 19×8.5cm; Storage bag 14x16cm
Product Features: Eye mask and U-shape pillow easily fit into foldable storage bag. Easy and convenient to carry
Material:
U-Shape Pillow: Cover 100% cotton; Inner layer PVC
Eye Mask: Cover 100% cotton; Filling Polyurethane foam
Storage bag: Cover 100% Cotton
Usage:
Eye Mask 1. Adjust the strap and wear it
Inflatable U-Shape Neck Pillow:
Air inflation: Unpack the pillow, open the inflation inlet, blow the air inside, close inflation inlet. Adjust the size and place it around your neck.
Releasing the air: Open the inlation inlet, press air release button. After all the air is out, close inflation inlet. Fold it and store it.
Caution:
Eye Mask: Do not wring it after wash to avoid deforming. Please dry it in a cool place.
Inflatable U-shape Neck Pillow: Keep away from fire and cigarettes. Aviod exposing to the direct to the drect sunlight. Product is not washable. Keep in a cool ventilated place.
Low in Stock
Description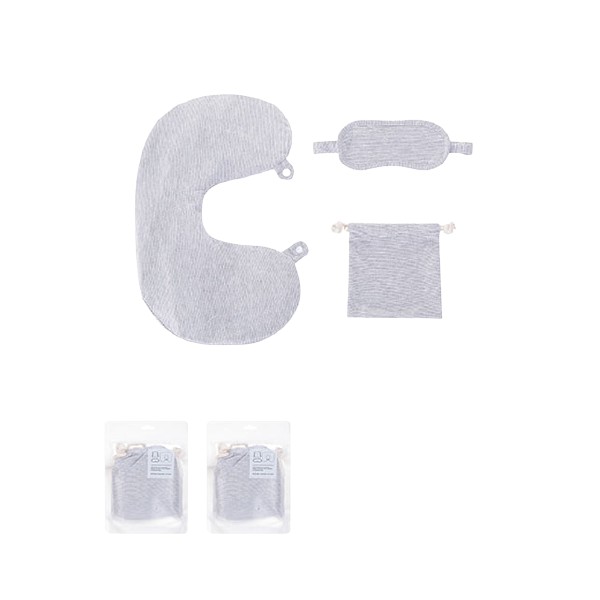 Reviews
Only logged in customers who have purchased this product may leave a review.