Mi – Colorful Backpack
$14.99
Specifications: 340*225*130mm
Capacity: 10L
Material: Polyester
Product features:
1.Made of high-quality polyester material, this backpack weighs only 165g.
2.With the water-resistant design, you do not need to worry about weather changes.
3.This backpack is small in size, but its capacity is 10L.
4.The main compartment can easily hold your clothing, books, for iPad, water bottle, etc.
5.One front pocket and two side pockets are convenient for you to put wallet, keys, headphone, paper towel, etc.
6.It is large enough to contain all your essential things for shopping, traveling, school, etc.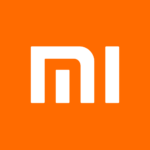 Description
Reviews
Only logged in customers who have purchased this product may leave a review.