COW BRAND Bouncia Body Wash – 550ml
$10.99
Bouncia Body Soap makes a fine and dense foam to cleanse the skin without burdening it.
This moisturizing body wash contains hyaluronic acid, collagen and butter milk to protect your skin from dryness.
The rich foam will leave your skin smooth when washed off.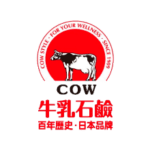 Description
Reviews
Only logged in customers who have purchased this product may leave a review.