HUOHOU – Knife Sharpener
$21.98
Features:
High quality sharpening,Whetstone wheels will allow you to make the sharpening of your knives sharper sharp!
Handy case:The case of high-quality plastic allows you to achieve incredible qualities of the case: ease, impact resistance, durability and ease of use, and most importantly-safety!
Coarse grinding:The grinding wheel is suitable for processing fragile and high strength materials such as ceramic or tungsten carbide. The grinding disc itself has a long service life and high strength.
Ceramic Grinding wheel:The ceramic grinding wheel is designed for easy processing of the knife, eliminating small irregularities, burrs and bringing the blade to shaving sharpness. Ceramic material has high strength, reliability and heat resistance.
Convenient Installation:The thoughtful design easily attaches to the table top and is firmly fixed on the table with just one click. Safe and reliable installation!
Oblique Design:Simultaneously double-sided sharpening of the blade is possible thanks to the inclined design of the discs.
Compact and convenient to store:The sharpener has a small size, neat shape and conveniently folds during storage.
In stock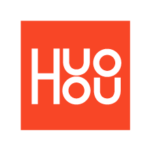 Description






Reviews
Only logged in customers who have purchased this product may leave a review.