Kose SEKKISEI – Enriched Moisturizing Lotion
$105.98
Exp Date:2023/11/19
Major Ingredients:
Dipotassium glycyrrhizinate [Other ingredients] Purified water, ethanol, concentrated glycerin, wheat germ oil, Toki extract (1), pearl barley extract, legume extract, Melosria extract, dl-α-tocopherol acetate, citric acid Sodium citrate, sorbitan sesquioleate, glyceryl tri-2-ethylhexanoate, 2-ethylhexyl paramethoxycinnamate, polyoxyethylene alkyl (12-15) ether phosphate (8EO), poly monooleate Oxyethylene sorbitan (20E.O.), absolute ethanol, paraoxybenzoic acid ester, fragrance
Ingredients subject to change at manufacturer's discretion. For the most complete and up-to-date list of ingredients, please refer to product packaging.
In stock
| Best before: 2023-11-19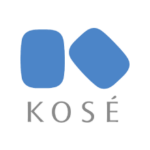 Description
Reviews
Only logged in customers who have purchased this product may leave a review.