MINISO – Heart-shaped String Lights
$13.98
Specifications: 100cm/39.4in.;2XAA, 3V, Max:0.48W; Light Power: 8 X 0.06W =0.48W/LED
Product Features: LED light source, PET shell, brings soft light. Eco-friendly and radiation-free, low-energy consumption and high performance. Long service life.
Material: PVC, Copper, Cotton thread
Usage: 1. Install 2 new batteries and ensure the polarity is correct(as instructed on the battery compartment). 2. After installing the batteries, you may turn on/off the switch to power on /off the product.
Caution:1. Check regularly if the power cable is damaged, discontinue use immediately if it is. 2. For indoor decoration only. Not a toy, not suitable for children. 3. Discontinue use if the light bead is damaged or missing to avoid danger of electric shock. 4. The light source of the product is not replaceable. The packaging must be retained since it contains important information.
Storage: Keep away from fire and humidity.
In stock
Description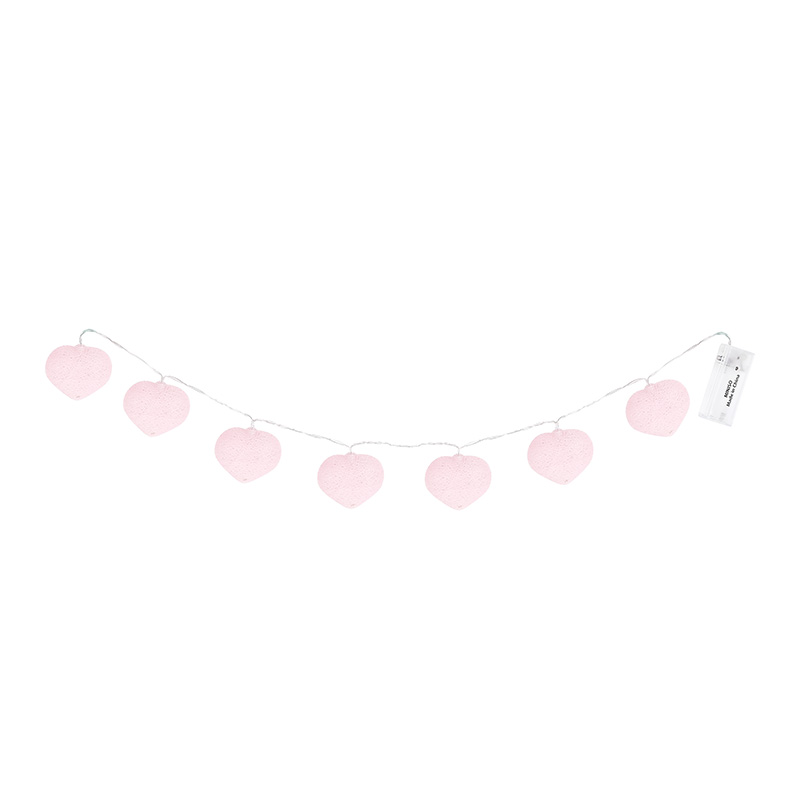 Reviews
Only logged in customers who have purchased this product may leave a review.