XIAOMI MIJIA Sonic Electric Toothbrush Heads 3PCS for T300 and T500
$39.98
Features:
This set of3pcs Brush Headis designed forXiaomi Mi Home Sonic Toothbrush, which offers optimal comfort with a truly deep clean for you with its high-efficiency magnetic levitation motor and high-density planting brush. Made of high-density American DuPont premium bristles, it is metal-free, rust-free and effective to use. The mini brush head can deeply clean your teeth and gums, whiten your teeth, prevent tooth decay, remove plaque, coffee stain and calculus. You can use the APP to check the remaining lifespan of brush heads, and it will remind you of the replacement cycle in 90 days recommended by the dentists. It is very easy to be installed in the toothbrush, regular replacement work for efficient tooth brushing.
● High-density American DuPont bristle, rust-free, metal-free, environmentally friendly and healthy
● Mini head design helps to clean the hard-to-reach interdental areas
● The bristle quantity is increased by 40pct and every bristle is rounding to avoid scratching your tooth surface or damaging your gums
● With the replacement cycle reminder, you can check the remaining lifespan of brush heads by the APP
● Suitable forXiaomi Mi Home Sonic Toothbrush
In stock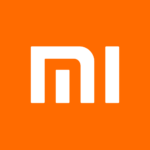 Description
Reviews
Only logged in customers who have purchased this product may leave a review.