Yeelight – Smart Color Lightstrip Plus
$25.98 – $129.98
Features:
Voice Control: Compatible with Amazon Alexa and Google Assistant for hands-free voice control, and to integrate into larger smart home functions
Do more with light:Have some fun by syncing your Yeelight bulbs with music, or use your photos to create a personalized lighting scene.
Automate your daily rountine with timers and smart schedules. Explore countless other ways to enhance the way you live, work, and play
Go from drab to fab: Yeelight Aurora LED light strips can be used to add tasteful accents throughout your home, including your dning room, bedroom, kitchen, patio, and living room.
They're especially great for adding décor for holidays and events like Christmas, Halloween, Party, and more.
Extendable & Cuttable: Yeelight Aurora light strips come in flexible 6.5′ sections that can be easily cut to the perfect size, or extended up to 33 feet with 3.3′ extensions
Easy to set up, easy to use:Each Yeelight Smart LED Light has built-in WiFi – no bridge or hub required. Just plug it in, tap in the app, and use your phone or smart home speaker to create stunning lighting effects
Description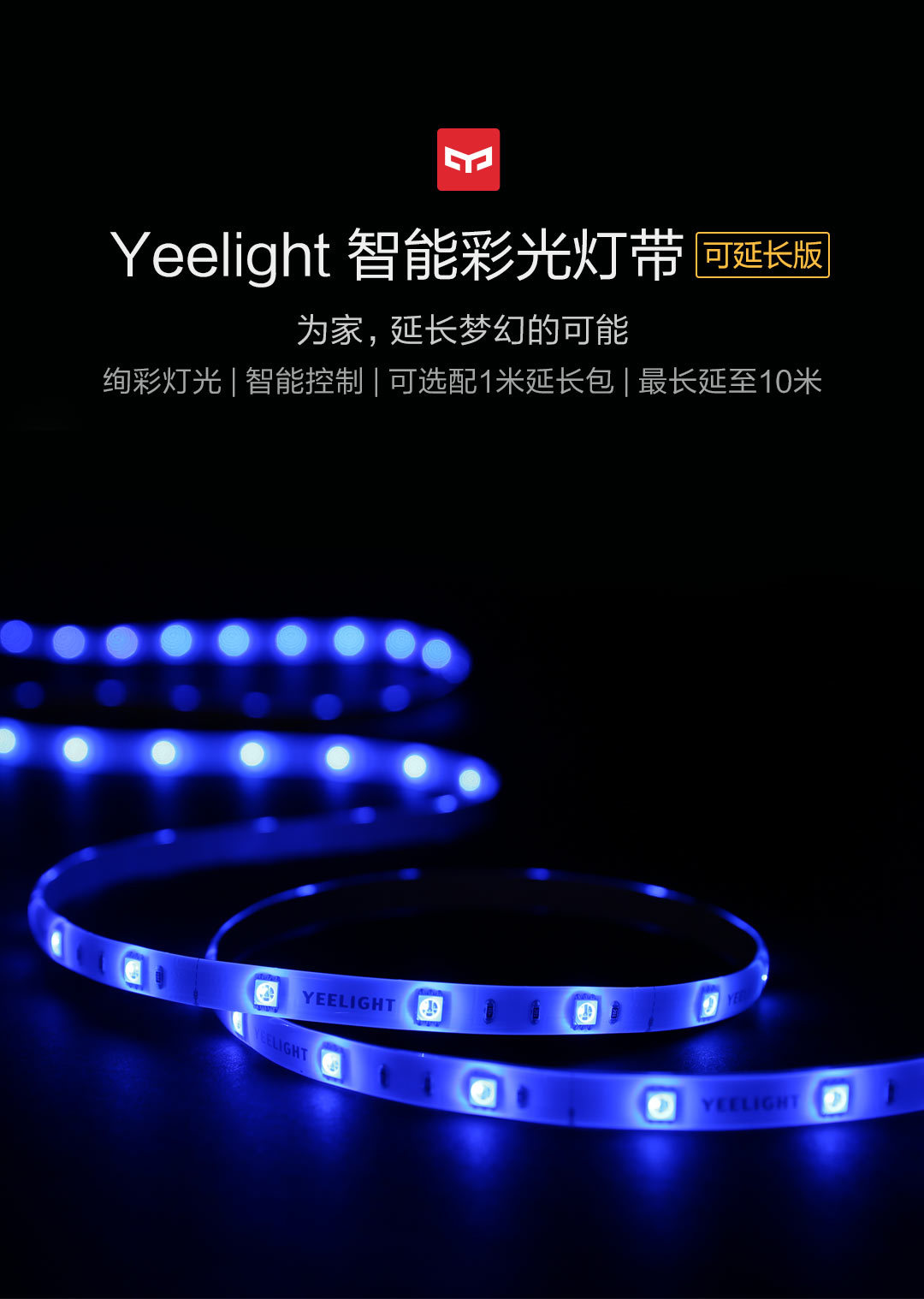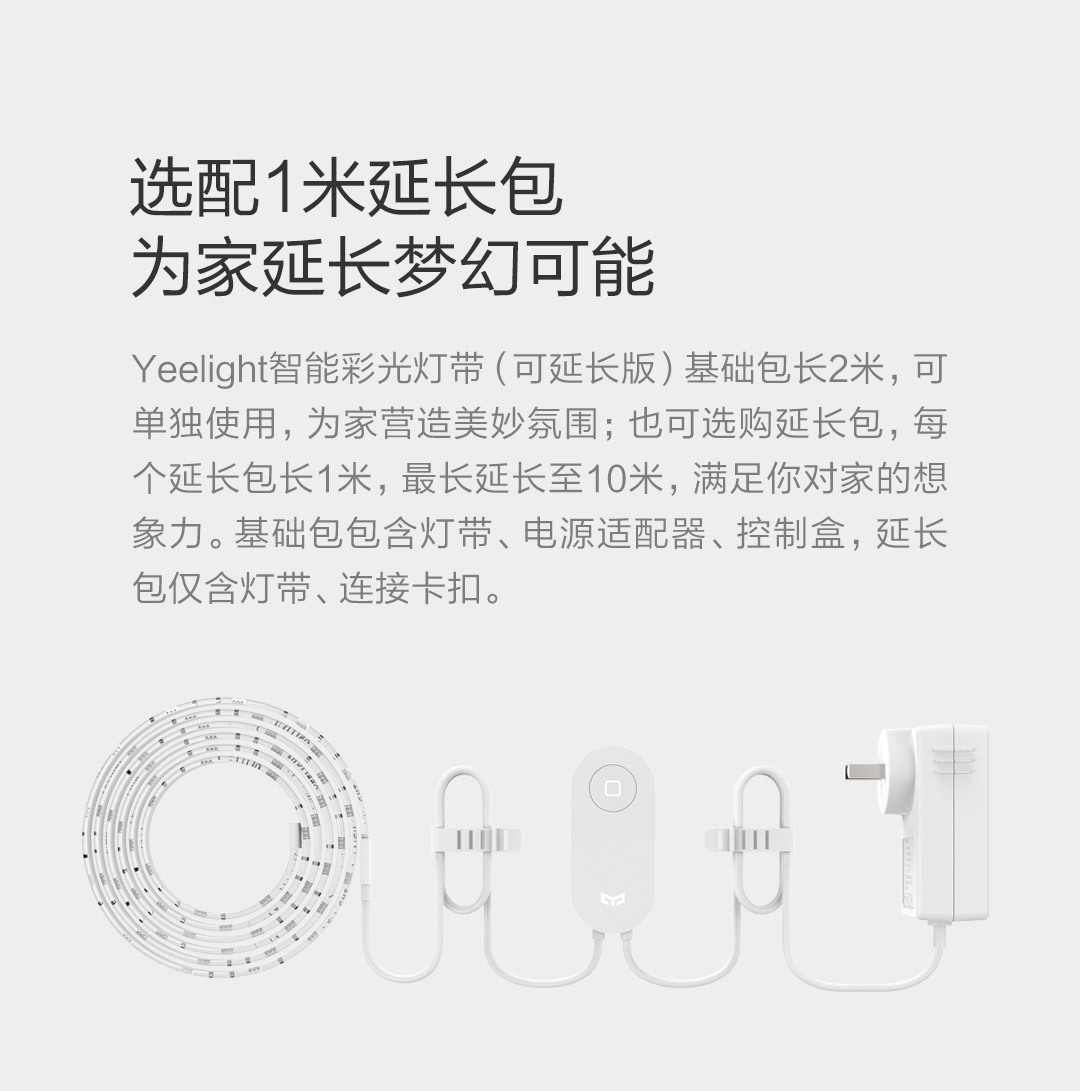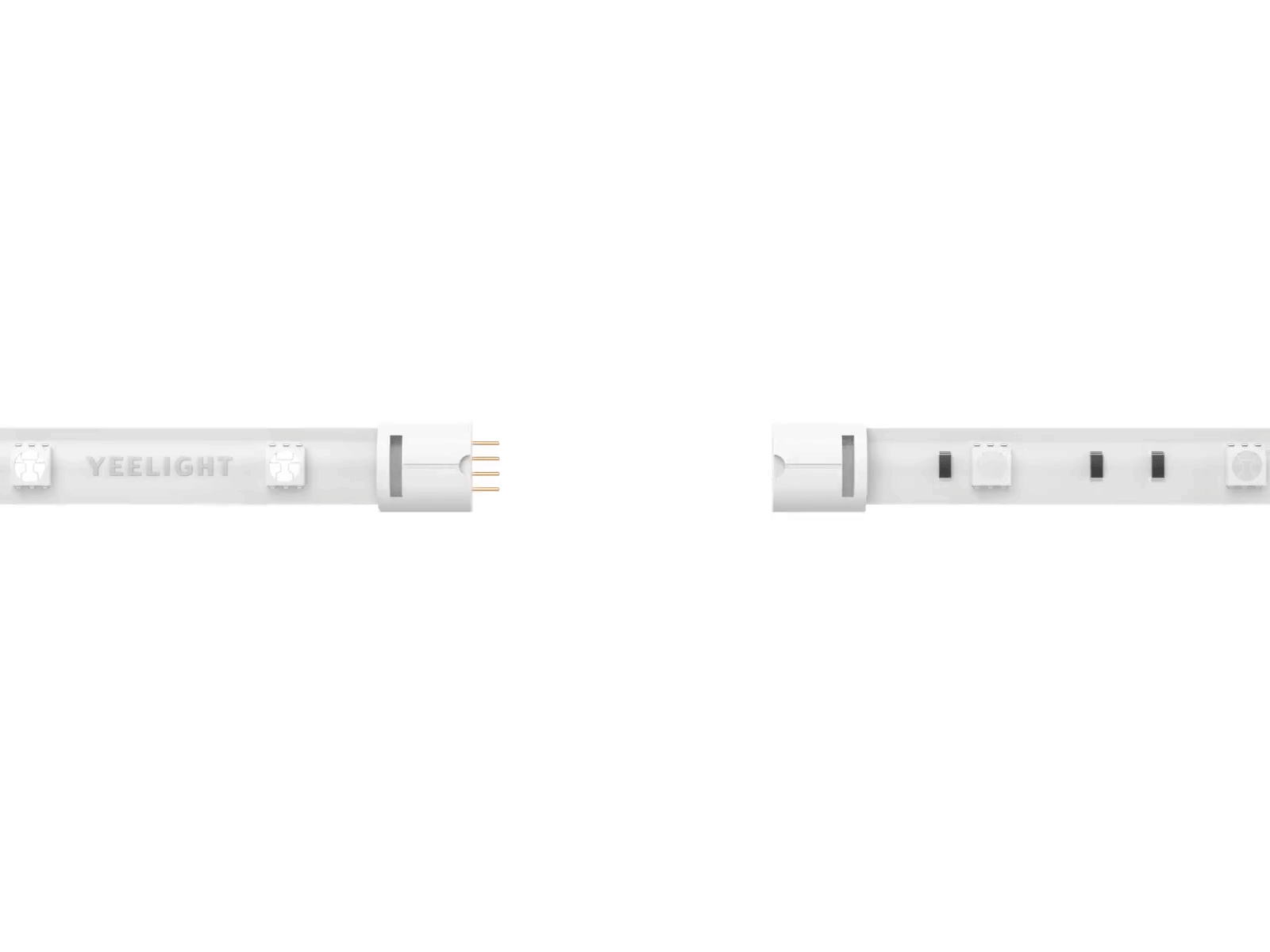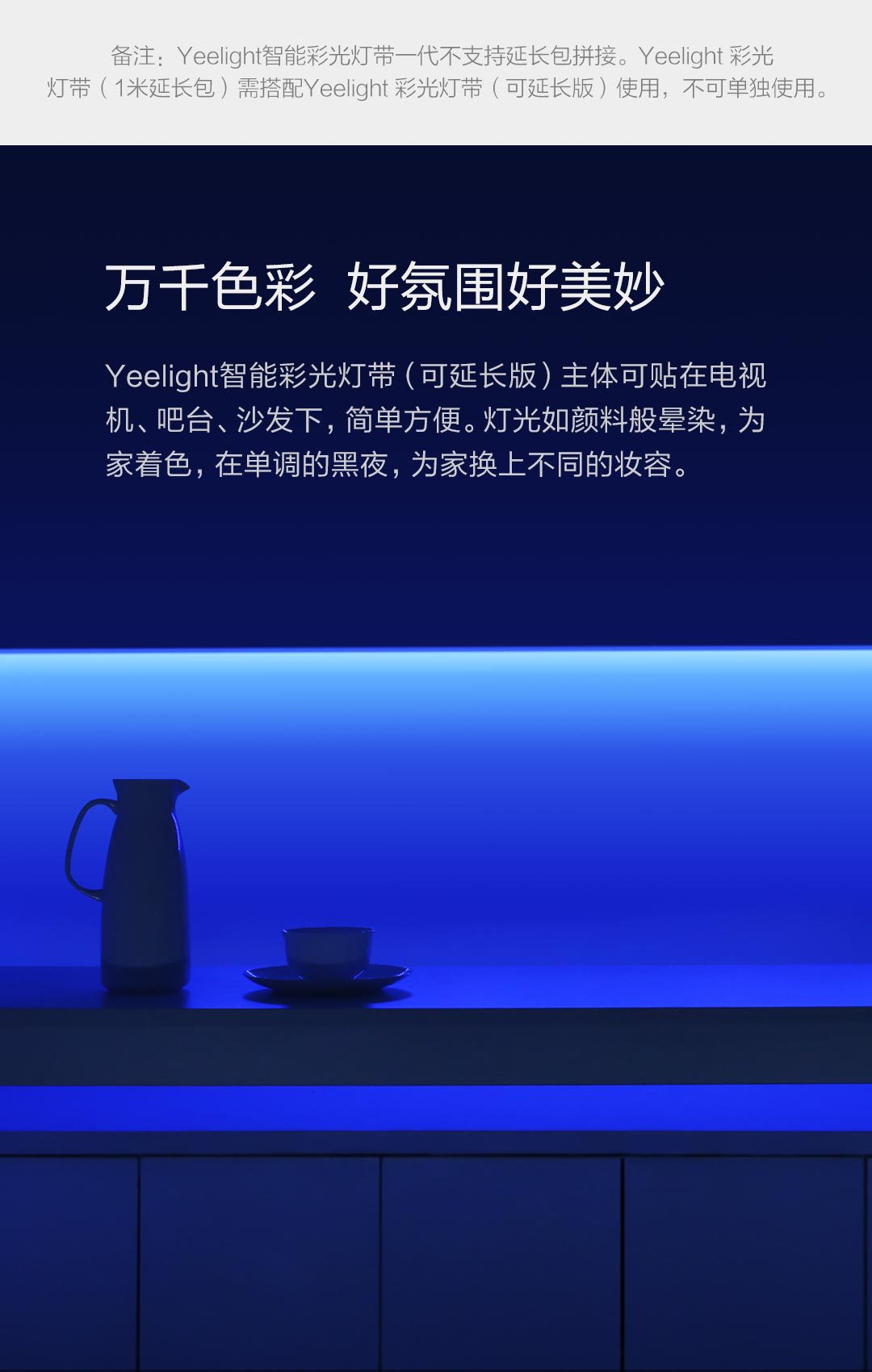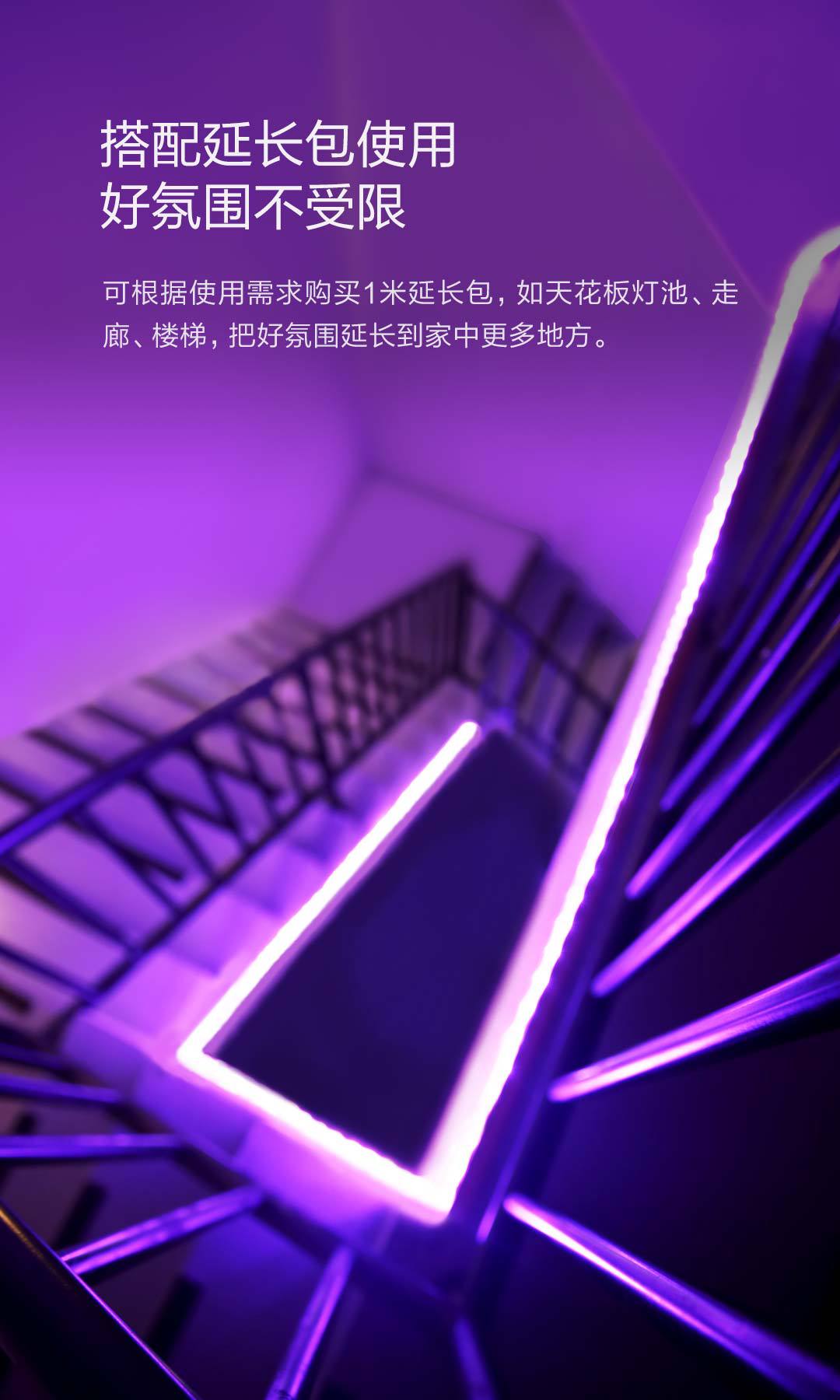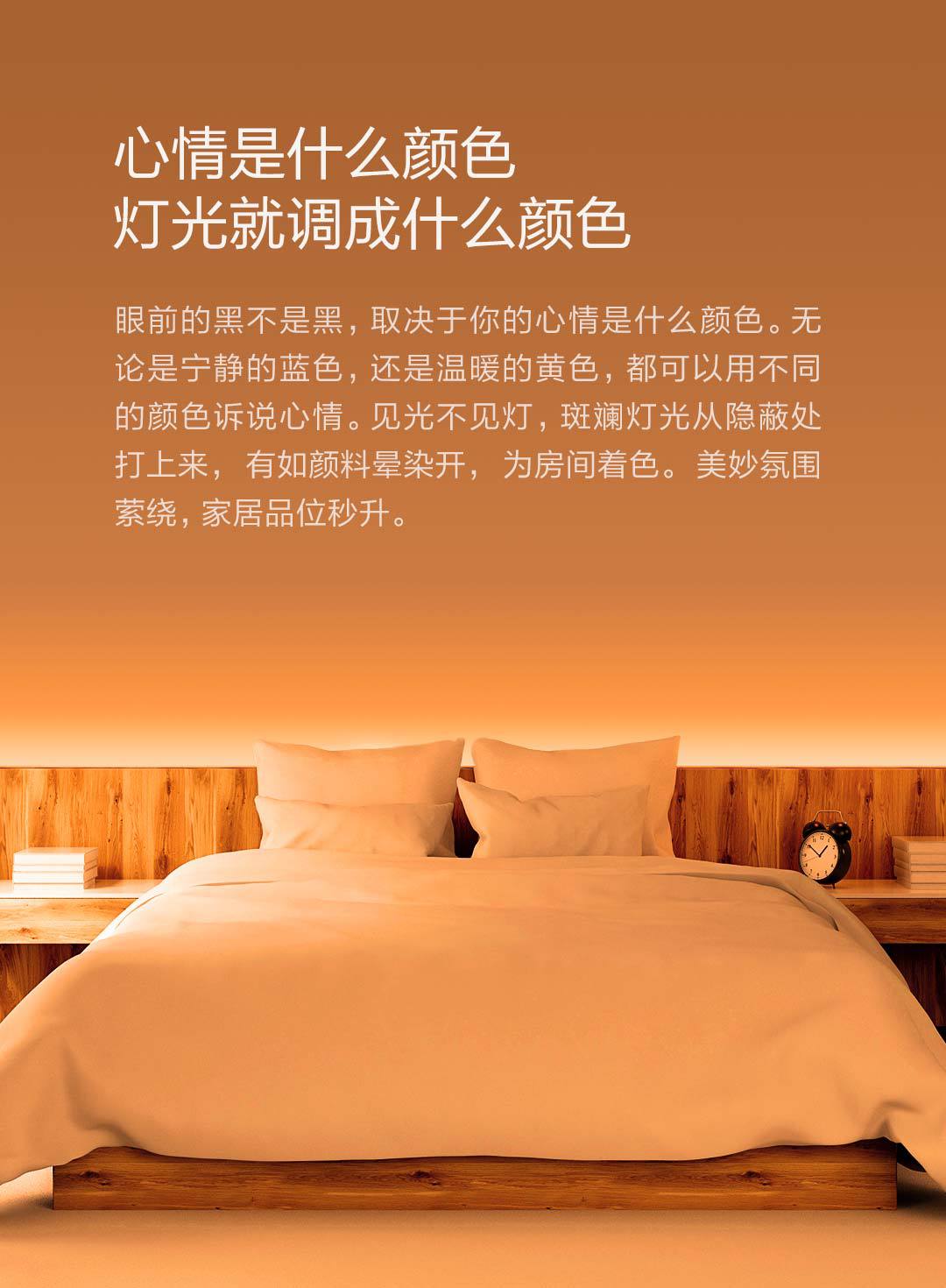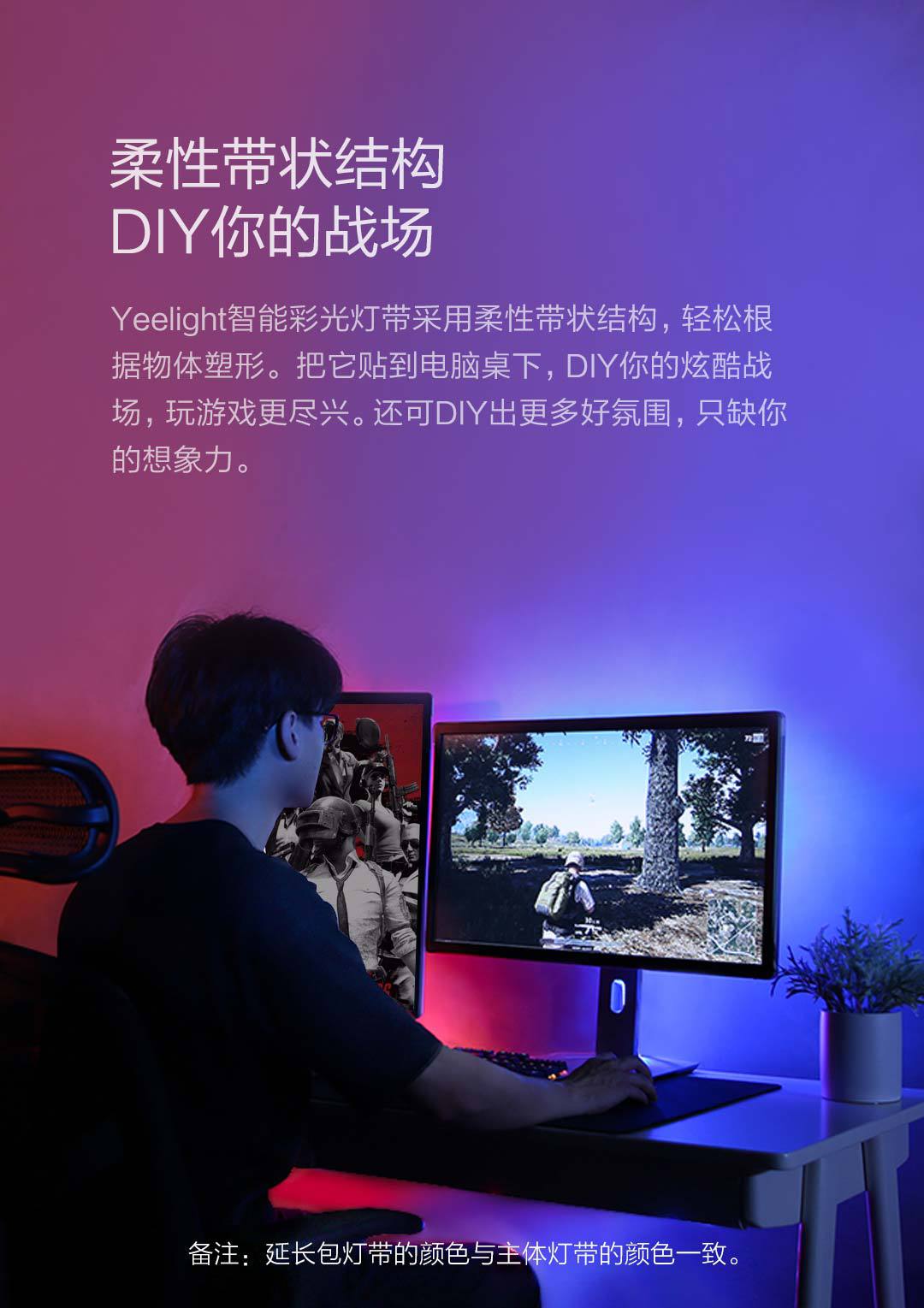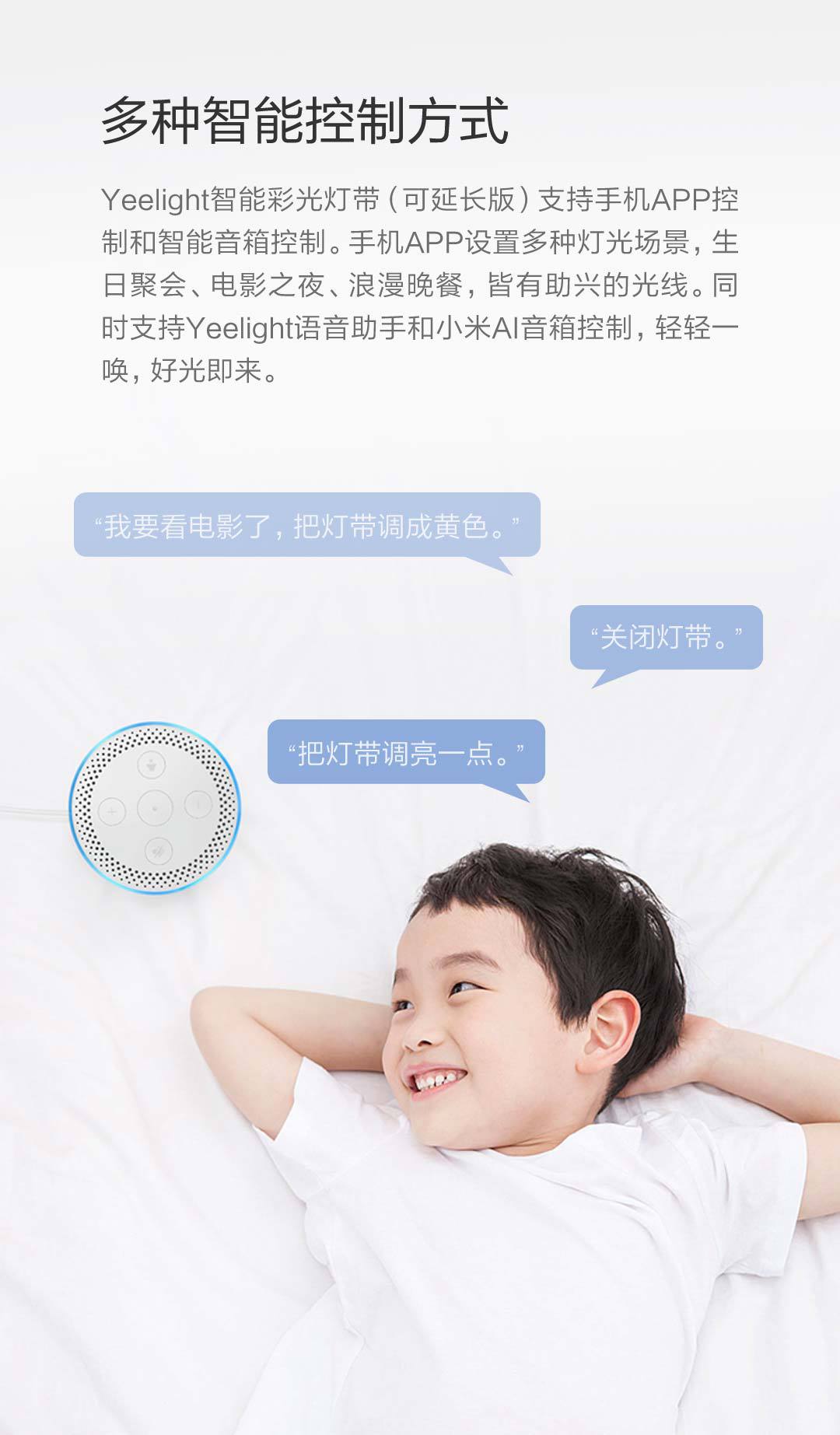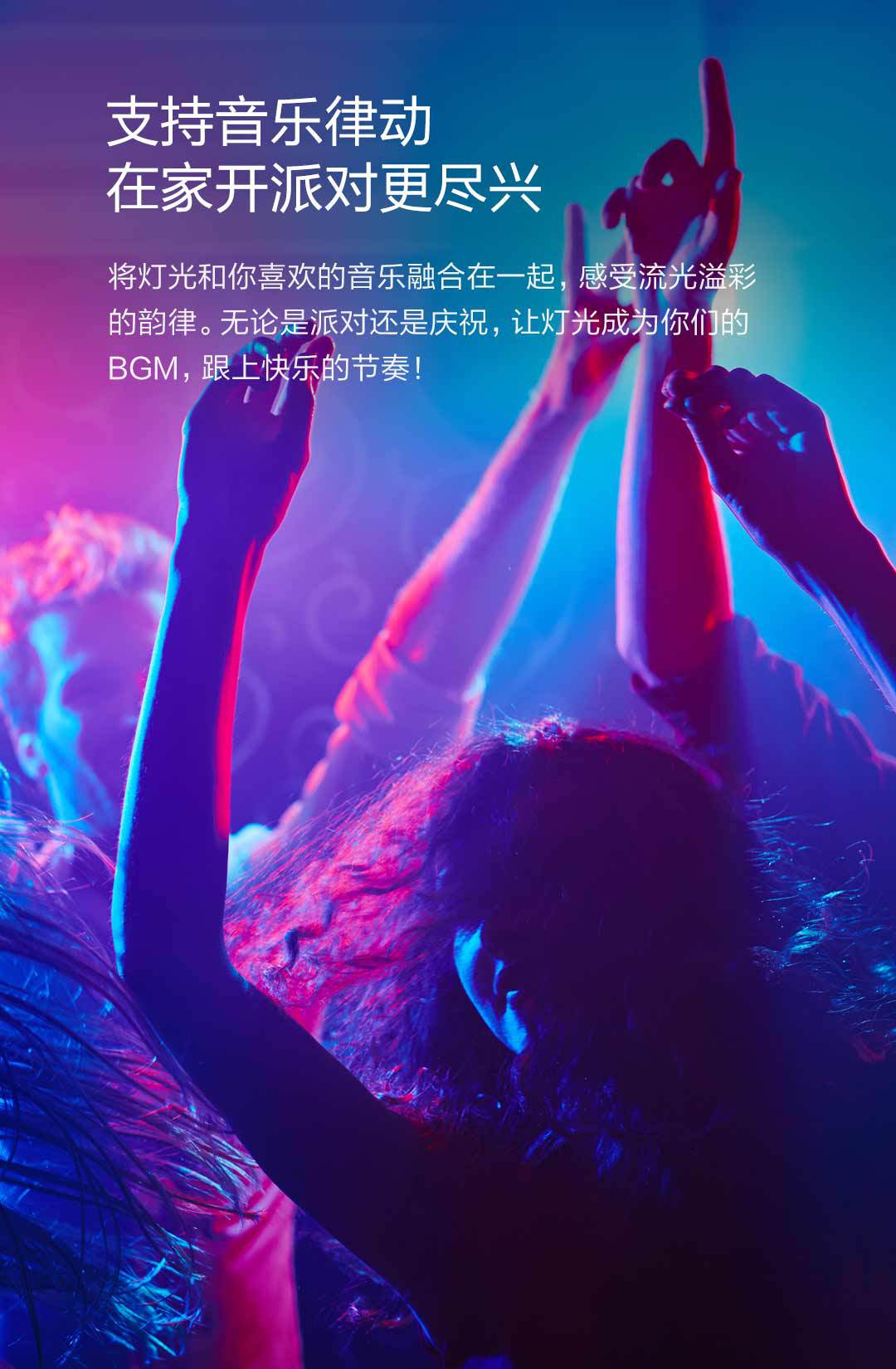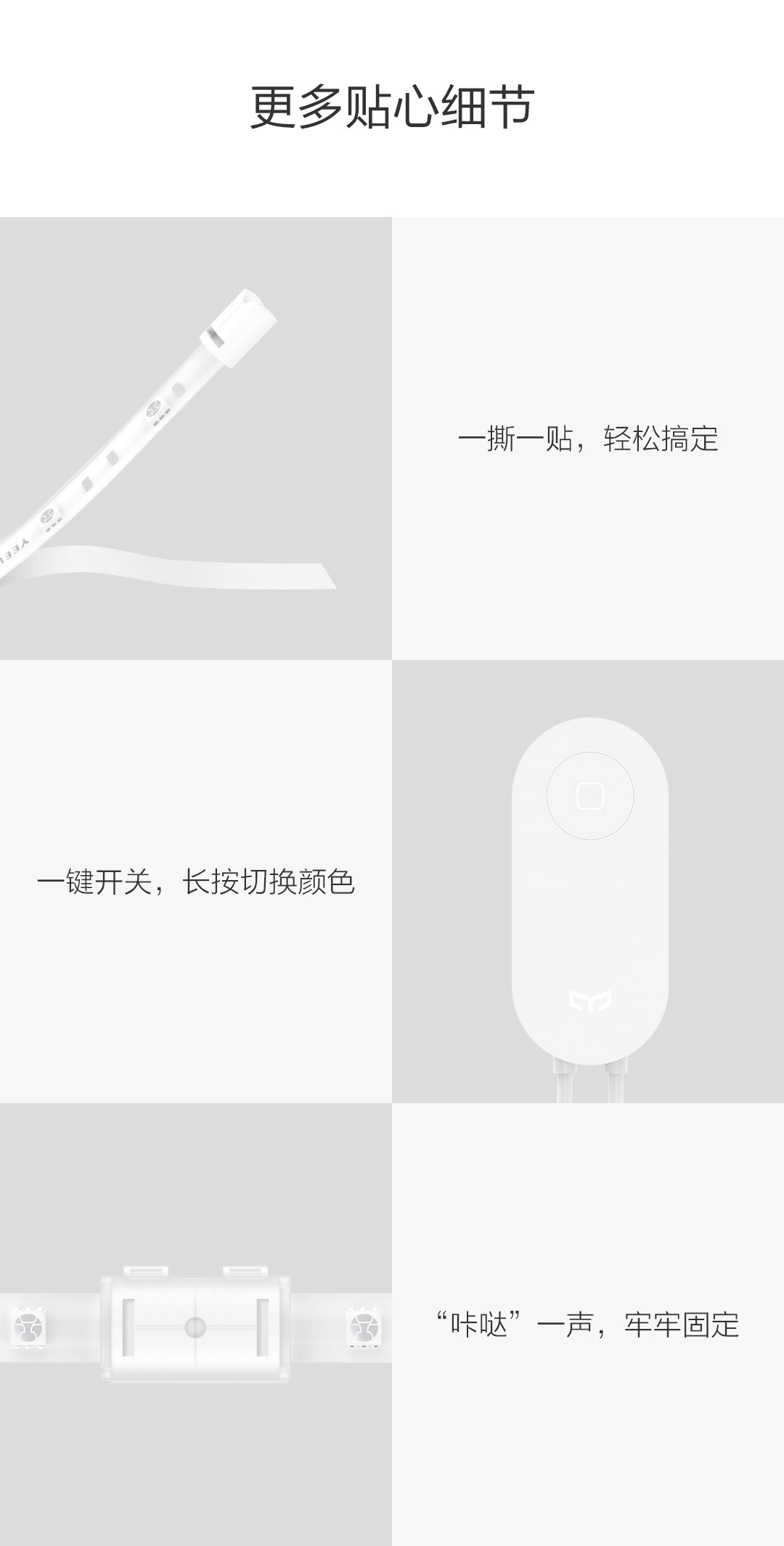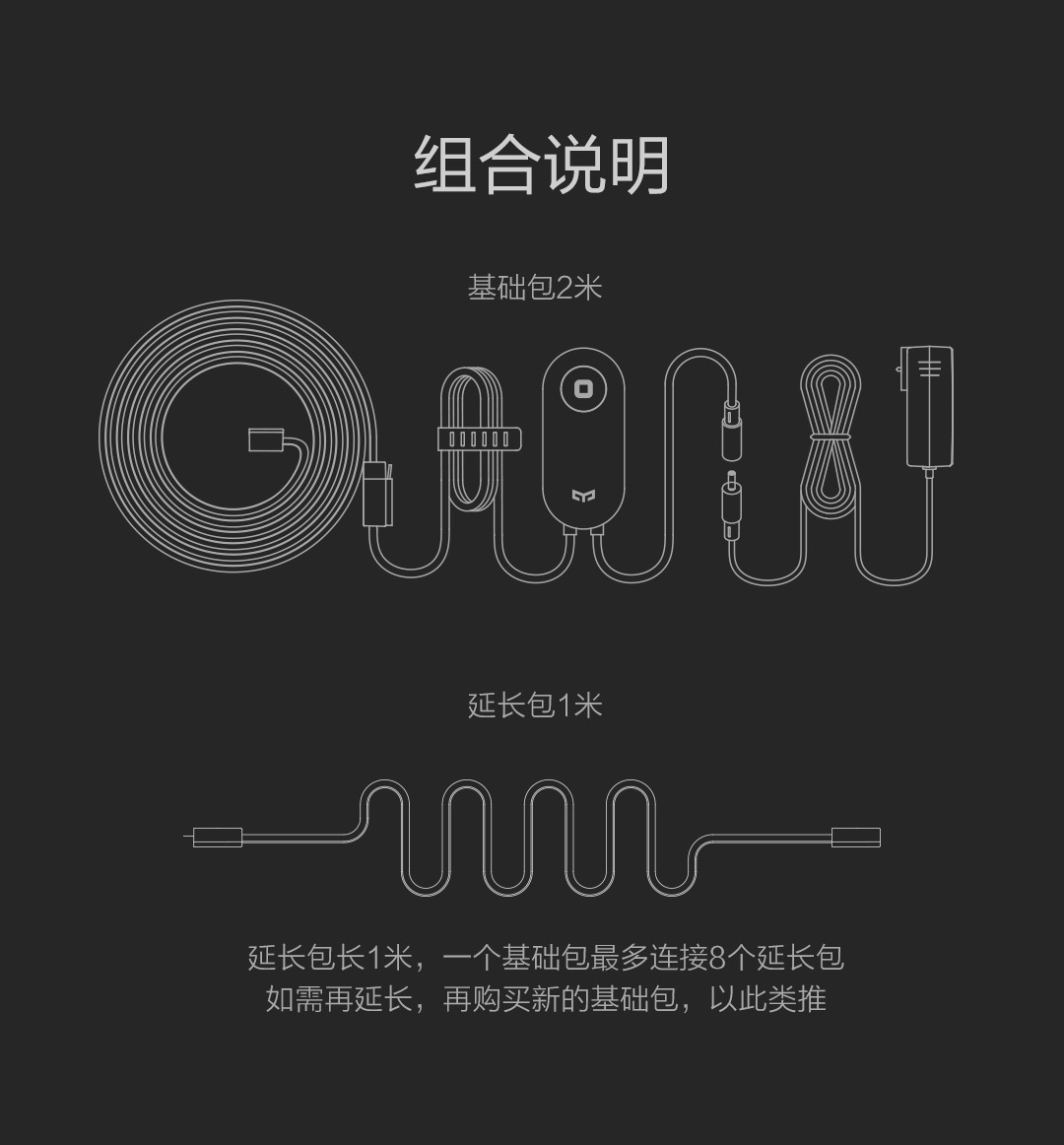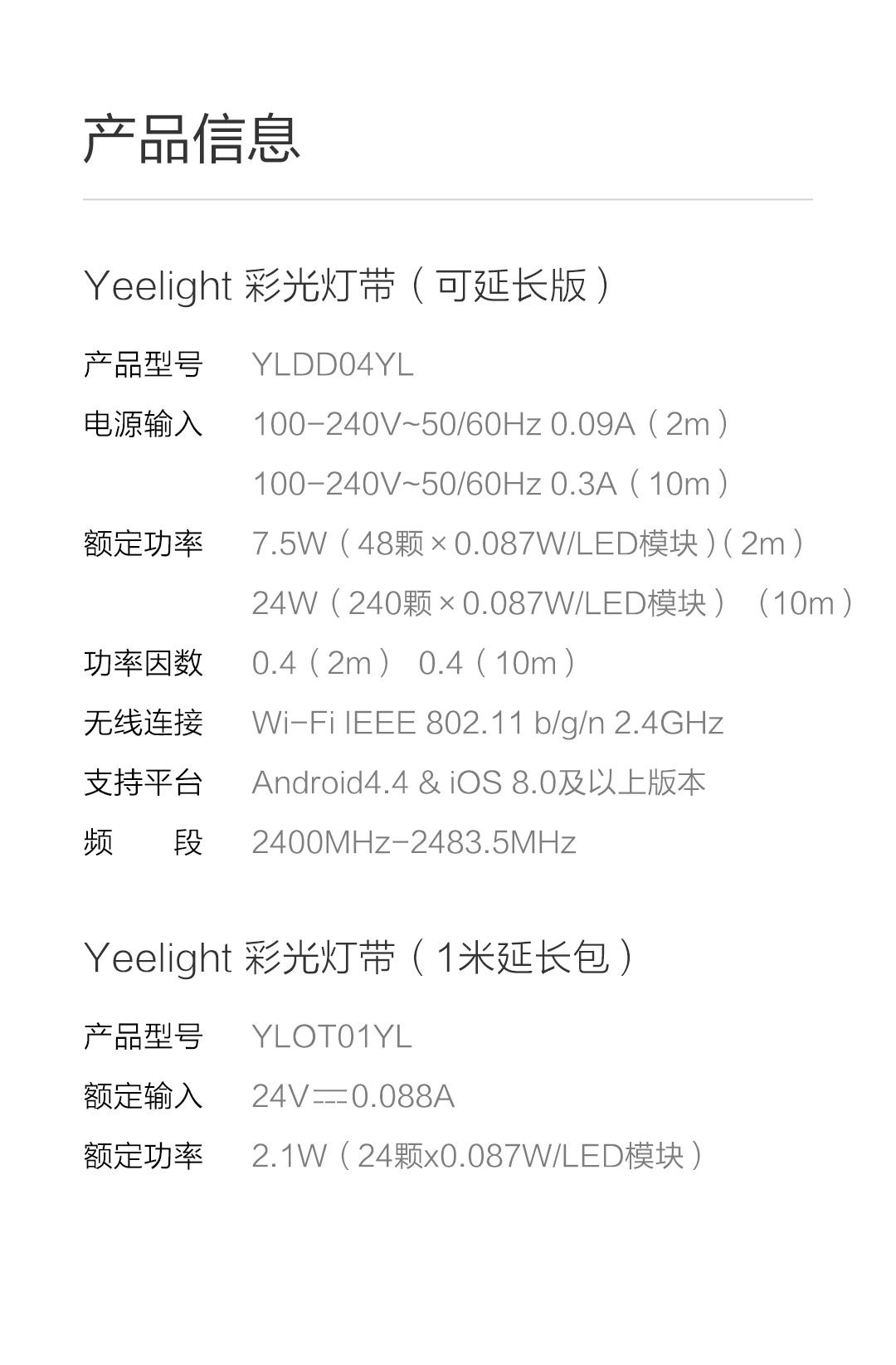 Reviews
Only logged in customers who have purchased this product may leave a review.