Alobaby – Baby Soap
$59.98
Features:
Made-in-Japan organic baby soap conveniently provides an appropriate amount of foam with one hand push.
Creamy foam cleans babies' delicate skin gently and is washed off easily with warm water.
Foam does not remain on skin, avoid causing irritation.
It is made of more than 99% natural derived ingredients and can be used from head to toe.
Foam form baby soap helps mothers during baby bathing time. Adequate amount of foam comes out conveniently by one-hand push while mother is able to carry baby on the other hand.
Foam can be applied directly to baby's skin without irritation.
Recommended for pregnant women and mothers.
Creamy foam cleans baby's delicate skin gently and is washed off easily, prevents skin trouble caused by foam residual. Suitable for mothers, pregnant women and adult with sensitive skin.
Low in Stock
Description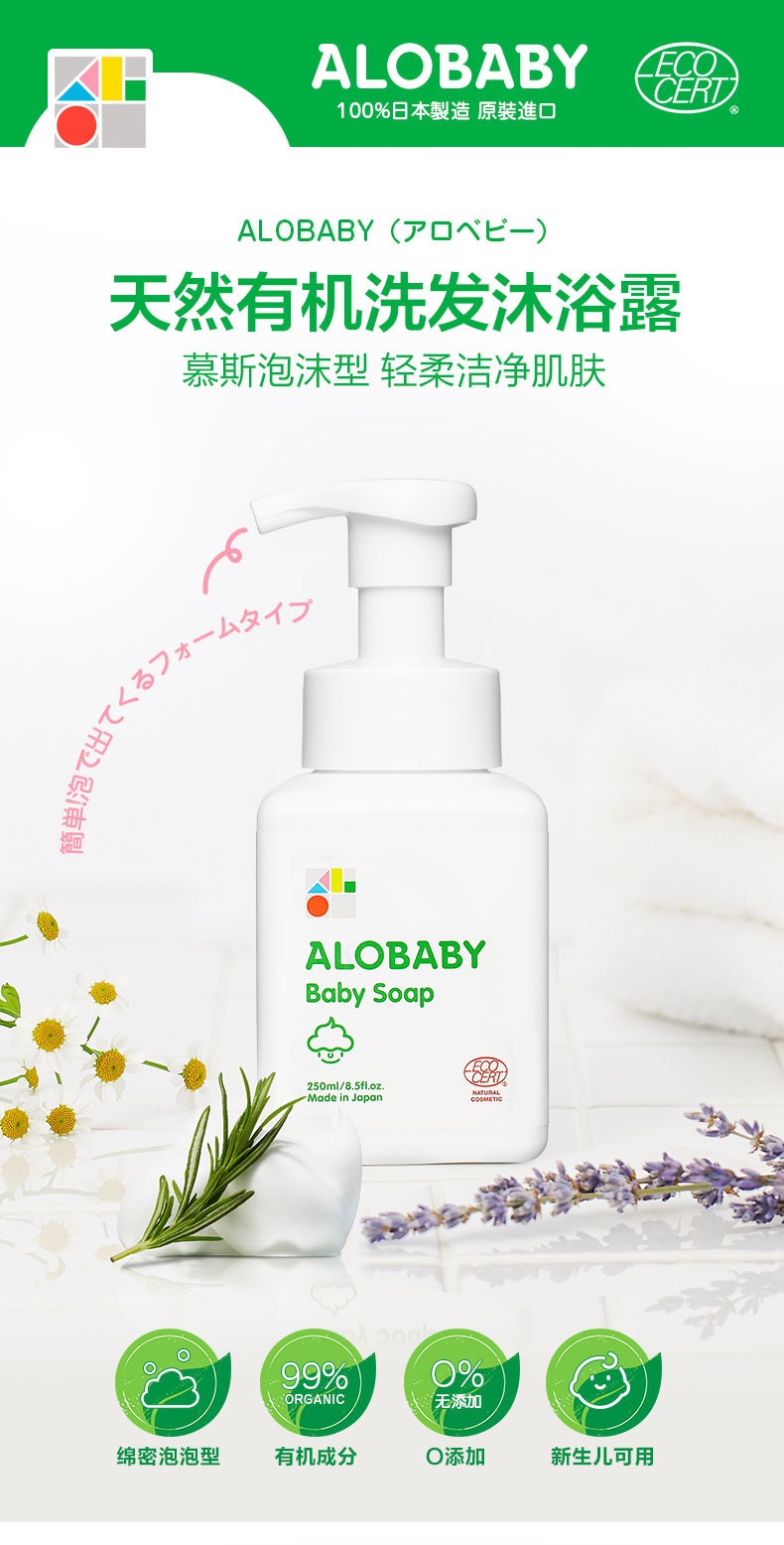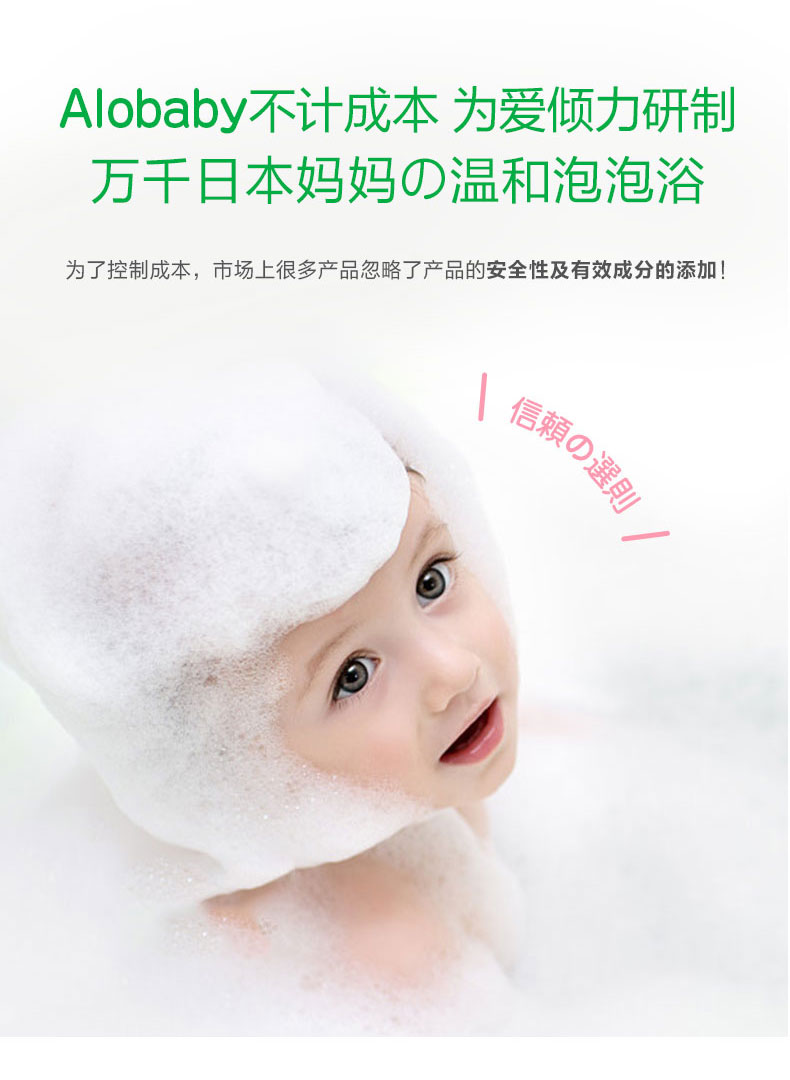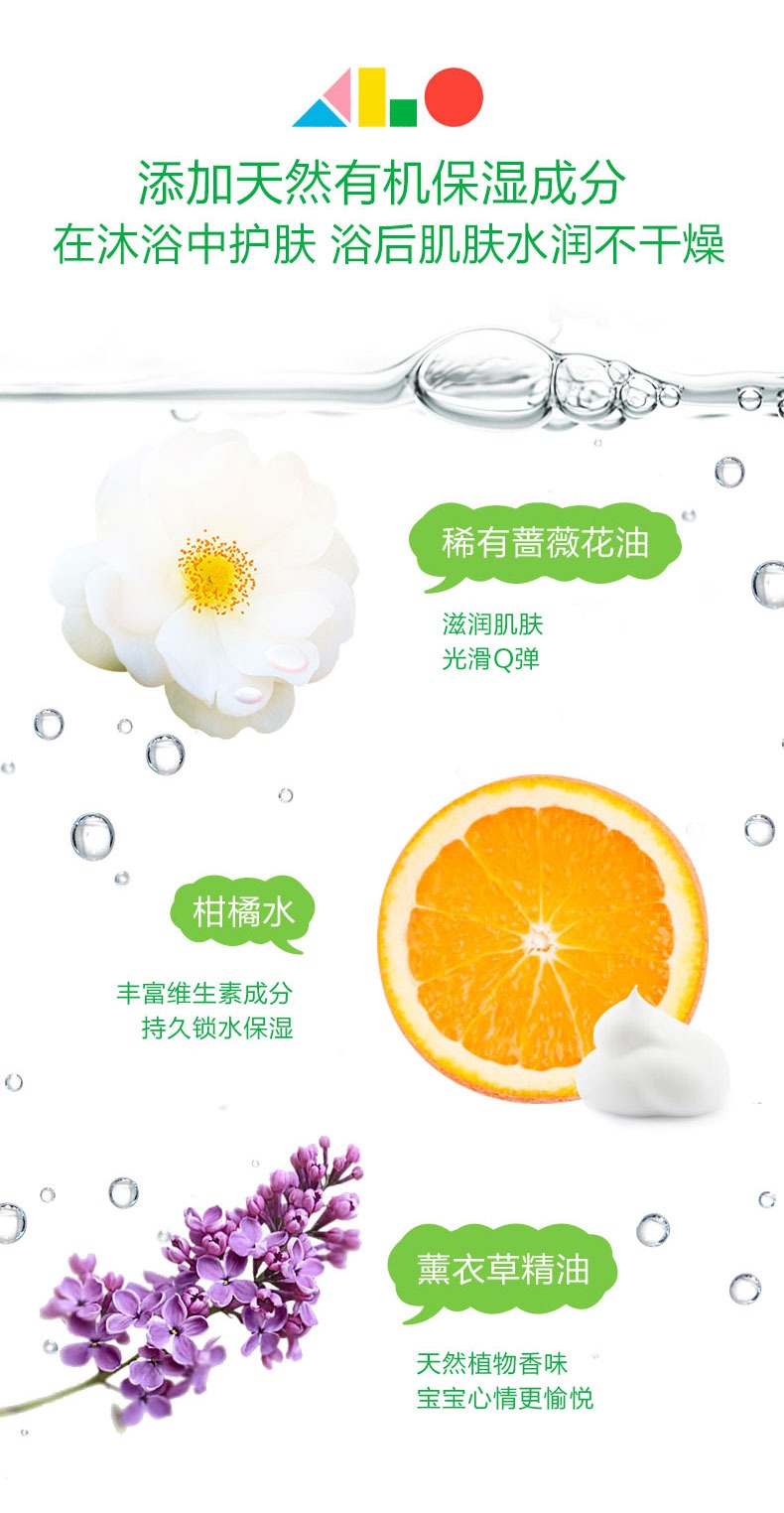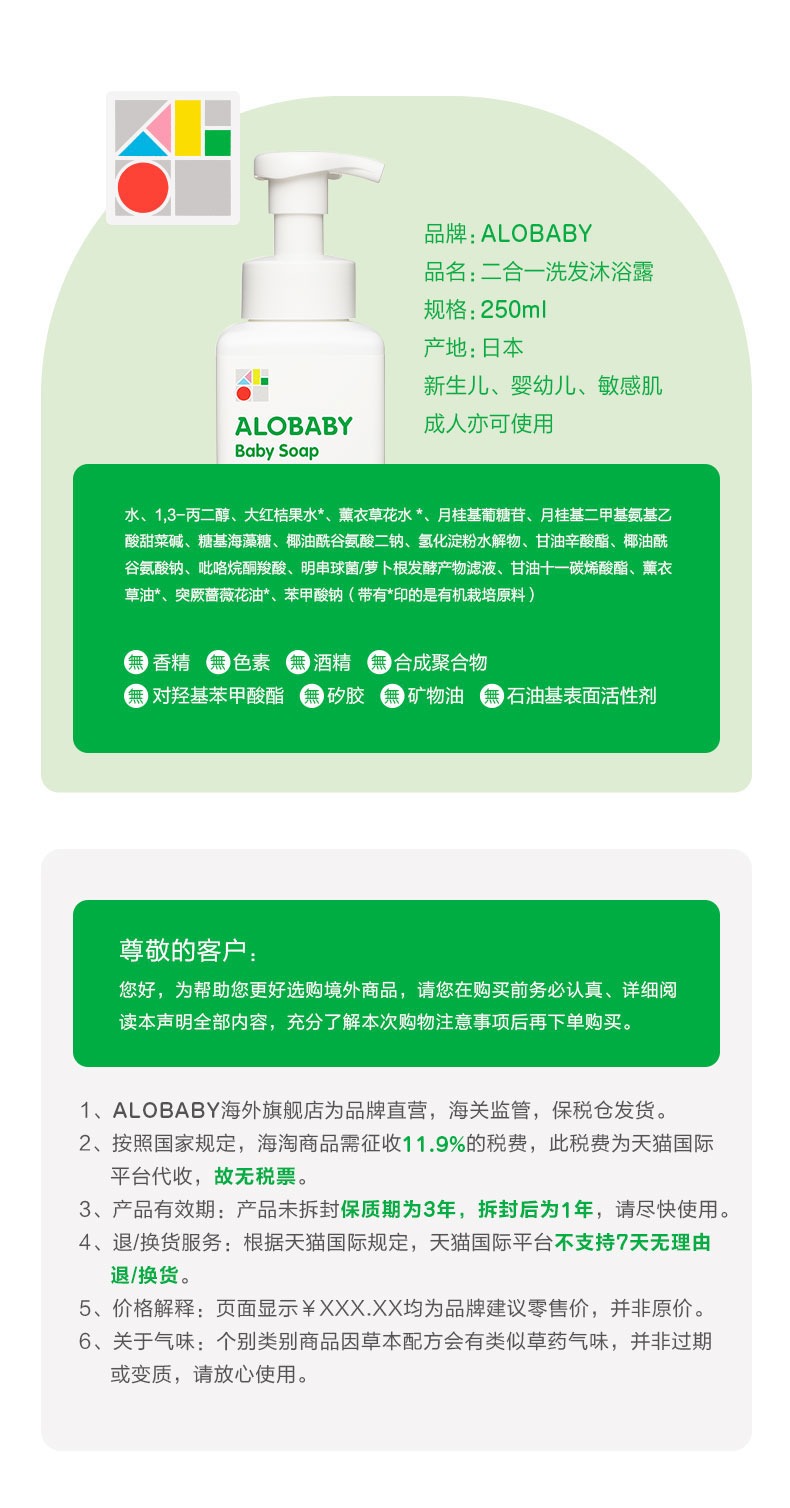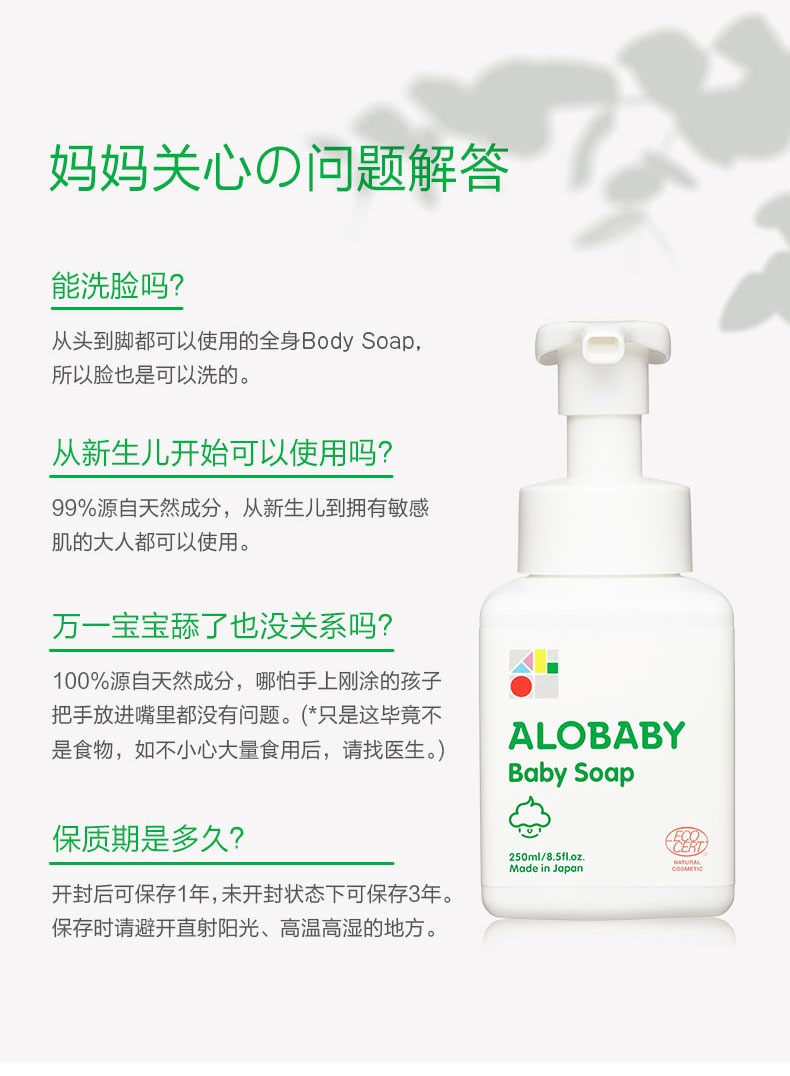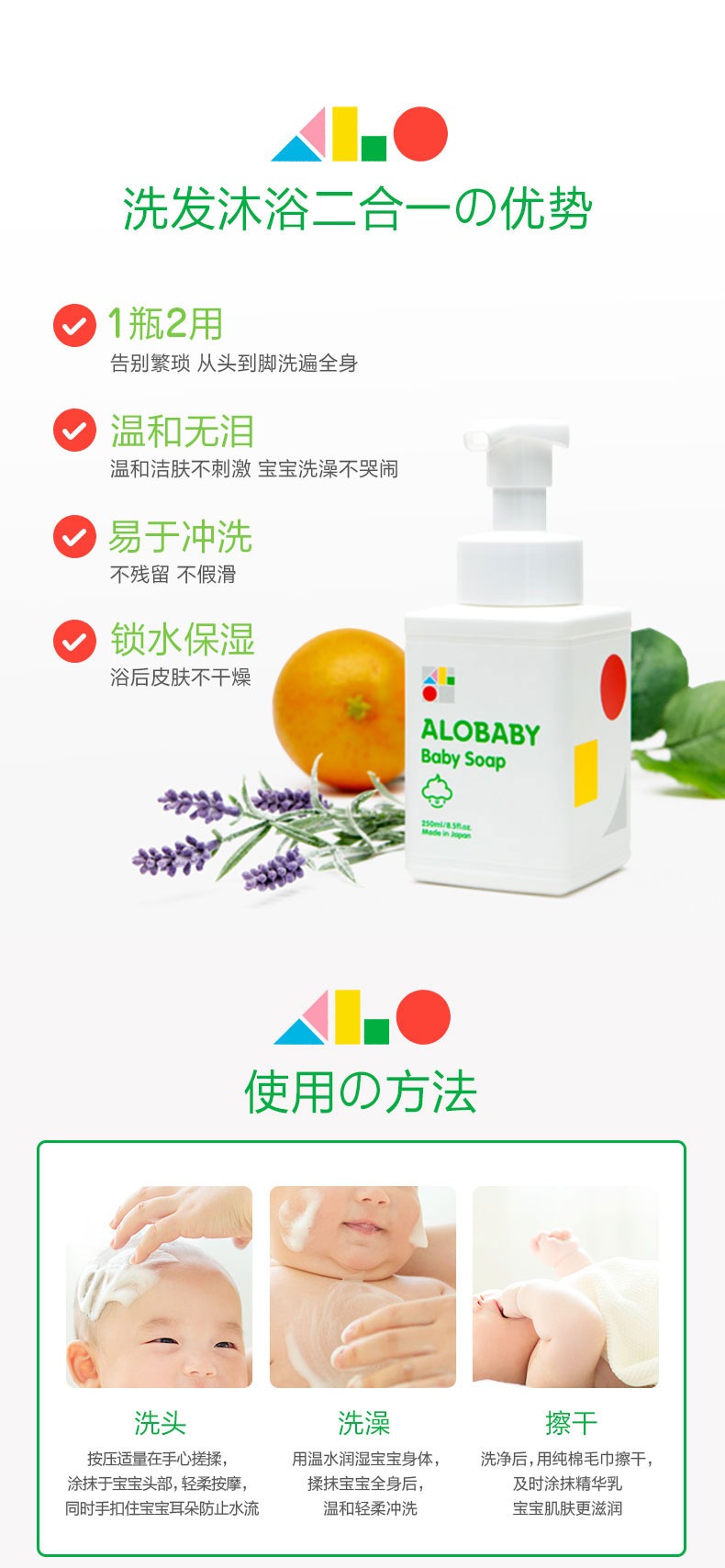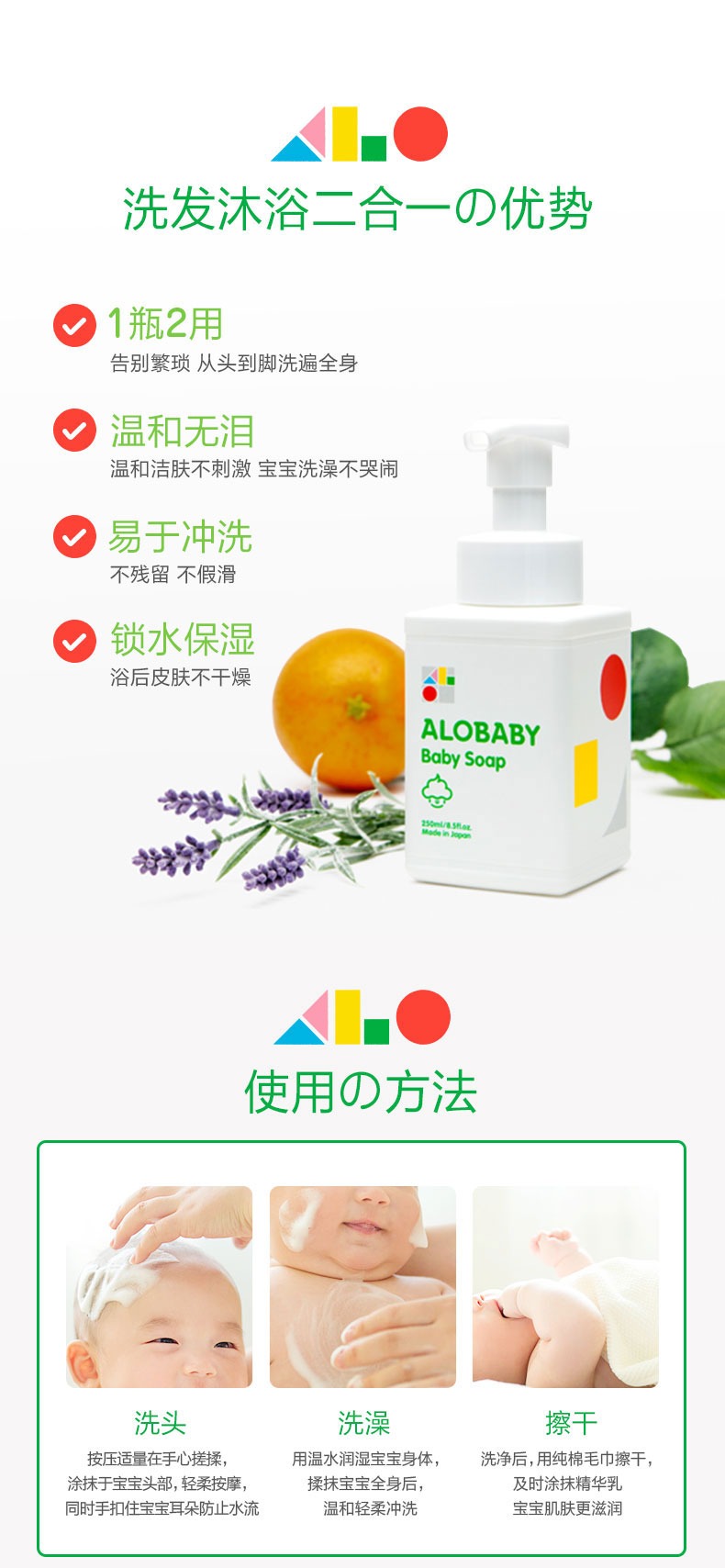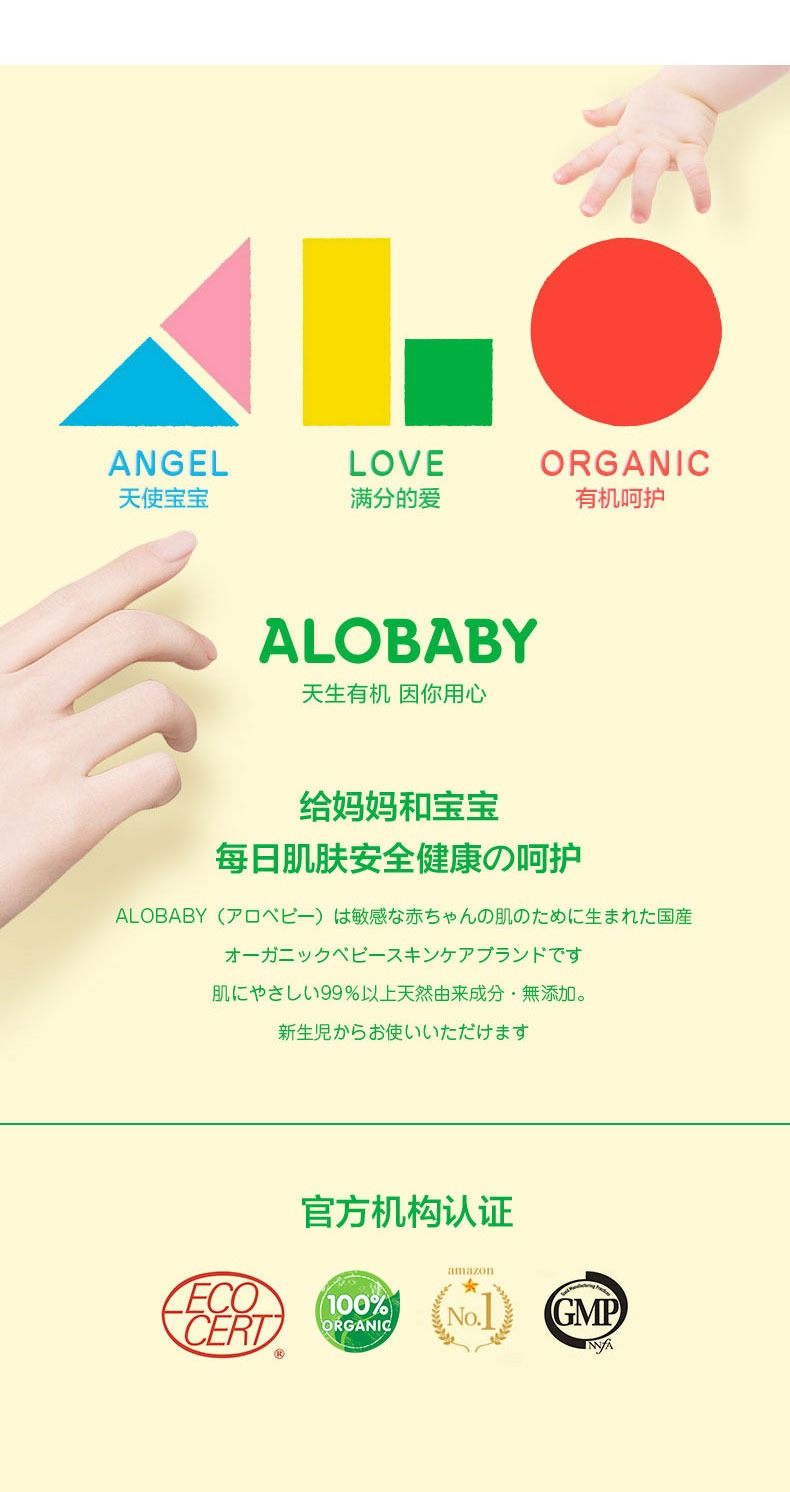 Reviews
Only logged in customers who have purchased this product may leave a review.